Three words. Absolutely Bloody Brilliant!!!

Ever since Richard joined us here, I said I'd love to see you all perform at a gig but what with me always Djing and your gigs not been local it hasn't been possible until Saturday night. As soon as Richard had mentioned the tour and the Nottingham gig, I said I would try my hardest not to work that night, I didn't and I'm so glad I didn't work. He had said that the show was good but it surpassed my expectations. Another three words spring to mind – Professional Polished Performance. Having DJayed alongside many bands myself whether it be at a wedding, birthday party or larger corporate function, I have never seen anything like that. Yes, admittedly that was in an arena and not a club, but the sound, lighting and professionalism of the show was fantastic. I can clearly see the effort and thought that has gone into this production and however many sleepless nights you may have had, they have been worth it. Thoroughly enjoyed myself and thought the range of 90s music was great, something there for everybody.

I have since seen that friends on Facebook went and also had a great night out.
Andrew Gardner - Nottingham Motorpoint Arena

Hi to all of you
Just wanted to say what a fantastic performance in Nottingham Sat night at Motorpoint Arena. You are absolutely brilliant, amazing. Thanks very much
Adey Widdowson - Nottingham Motorpoint Arena
Fresh 90s
We had a fantastic night thankyou the band was amazing they truly made the night. Everyone keeps say what a brilliant night it was I would totally hire again thankyou so much again fresh 90s you were absolutely brilliant x
Karen - 21st Birthday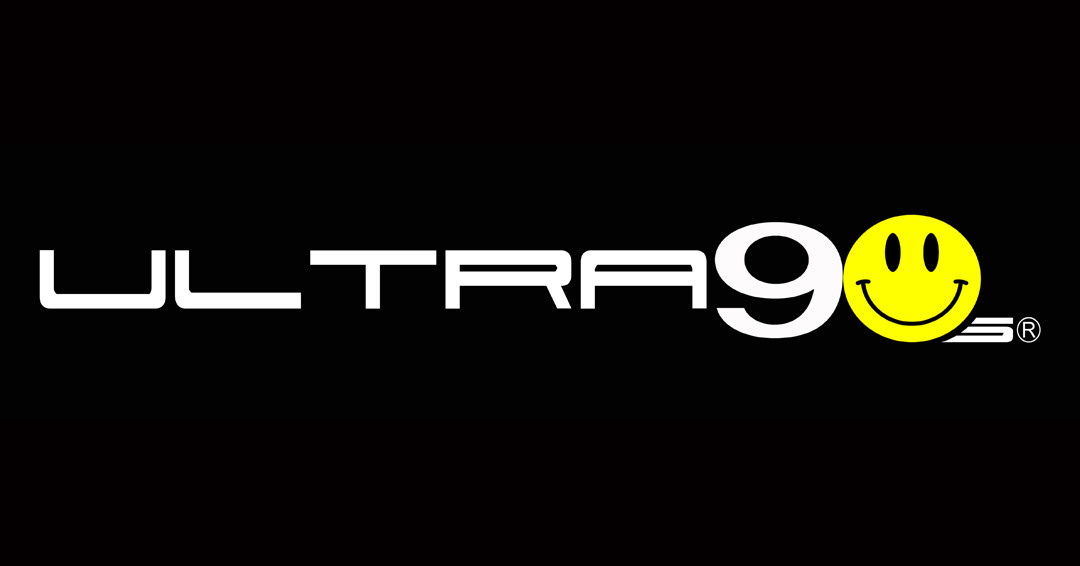 WOW! What a show from a fantastic band! We can't thank Kelly and the other members enough for their talent and professionalism, performing at our wedding evening. If 90's dance is your thing, you need look no further. You don't need to worry about some of your guests not enjoying it. You'll see the most unlikely of your guests tearing up the dancefloor! Brilliant outfits and backdrops also make for a great visual spectacle. I would have no hesitation in recommending these guys, keep up the amazing work!
Matthew Pope - Groom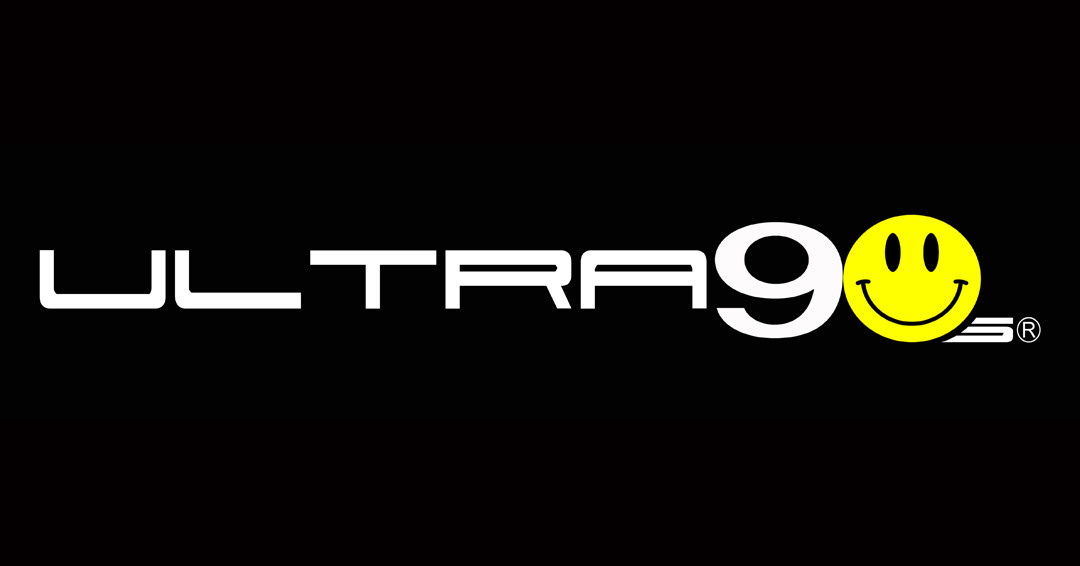 Just wanted to say a MASSIVE thank you for your entertainment on our wedding day. We loved every second of it and it made the day even more perfect for us. Everyone I've spoken to have commented how great you were and it was amazing to see such a packed dance floor. I will definitely recommend you guys to anyone :) Huge thanks again, Emma and Stuart
Emma and Stuart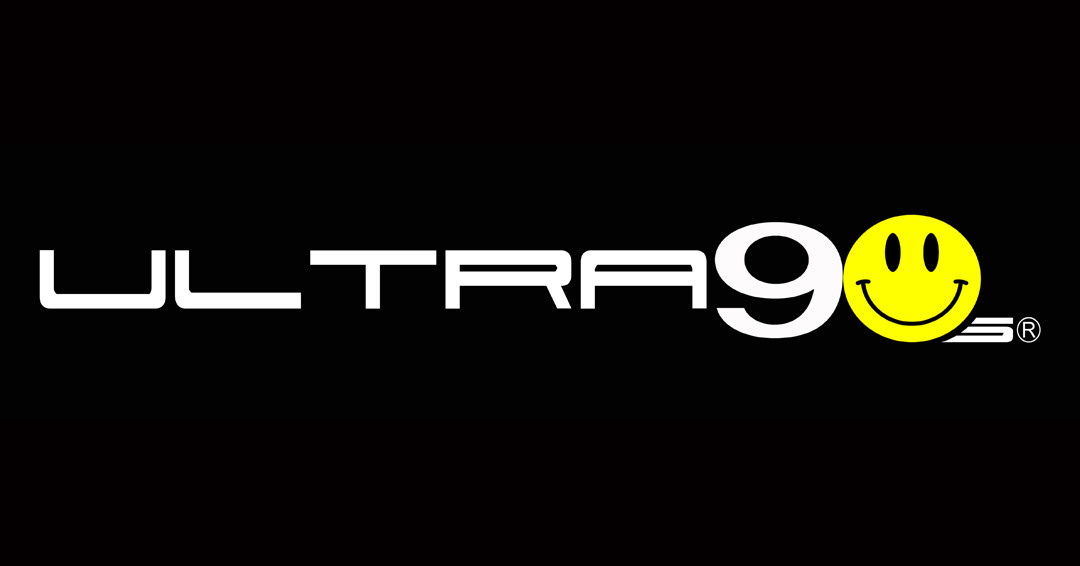 Hundreds of people came together to enjoy an evening of sensational live music entertainment last night for Healing Fest 2017. Festival fanatics flooded the small village of Healing to be a part of what was a truly show-stopping display of musical talent. The sold out festival featured incredible performances by the likes popular Coldplay tribute act, Coldplace, Ultra 90s and local band, Tide.
Jack Longstaff, Grimsby Telegraph
Ultra 90s Fresh
Went out with a bang, Sold Out!
Thanks again. I've loved being involved with Ultra 90s. You were my favourite band of the day.

Gary Hunt, Organiser, Fake Festival Ossett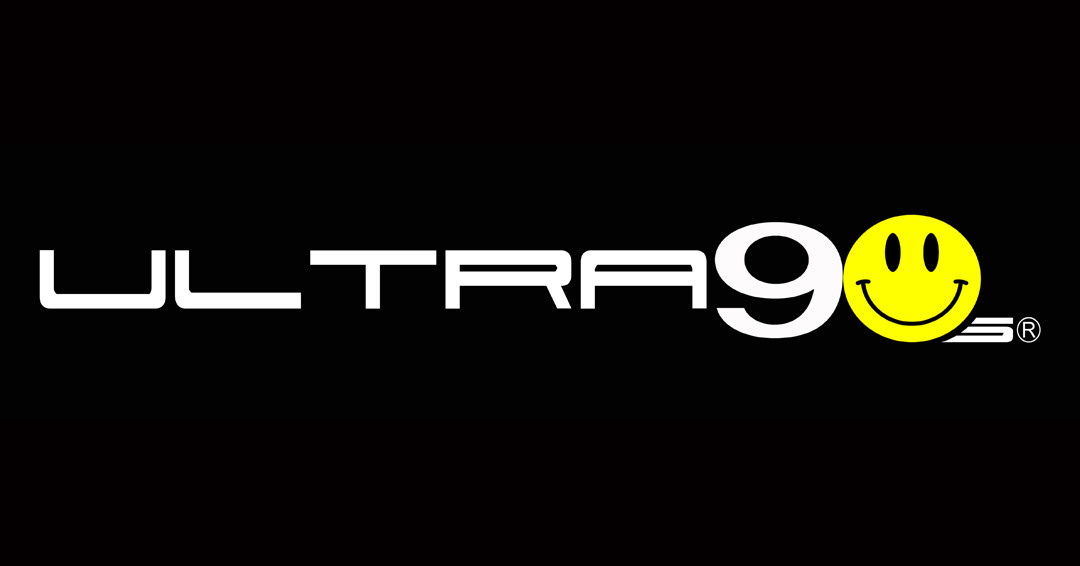 Hi. Thank you for your performance on Friday - everyone really enjoyed it and lots of people have already commented on how good you all were. Exactly how I remembered you from Larkhill and Butlins - hope to be able to hire you again sometime in the future. Hope you all enjoyed it!
Thanks again

Steven Ware, Corporals' Mess Summer Ball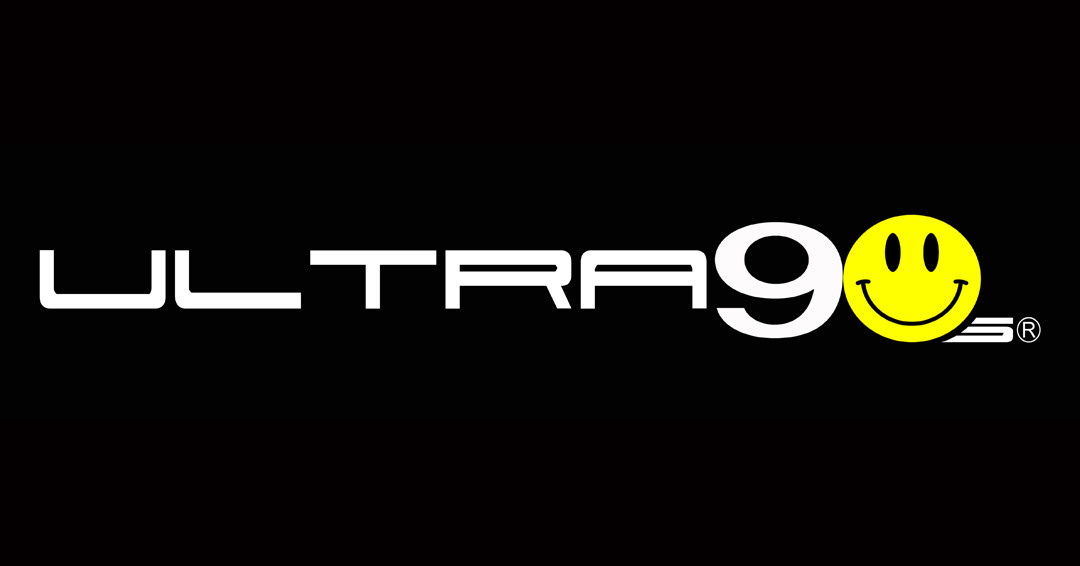 Hi Kelly, Thank you so much for last night you were all amazing. Everyone is saying it's the best party they have ever been to. Good crowd and great entertainment!! Thank you Xx

Sue Bowers, 40th Birthday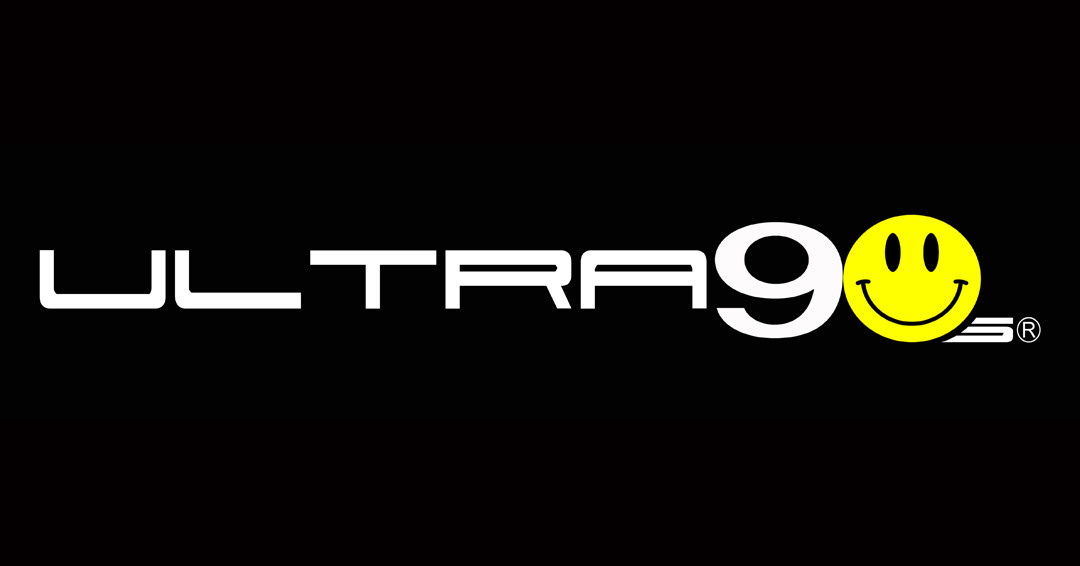 What can I say!? You made my sister's 40th amazing! Such a good night and a huge thank you to you all x can't wait to see you again xx

Katie Dowling, 40th Birthday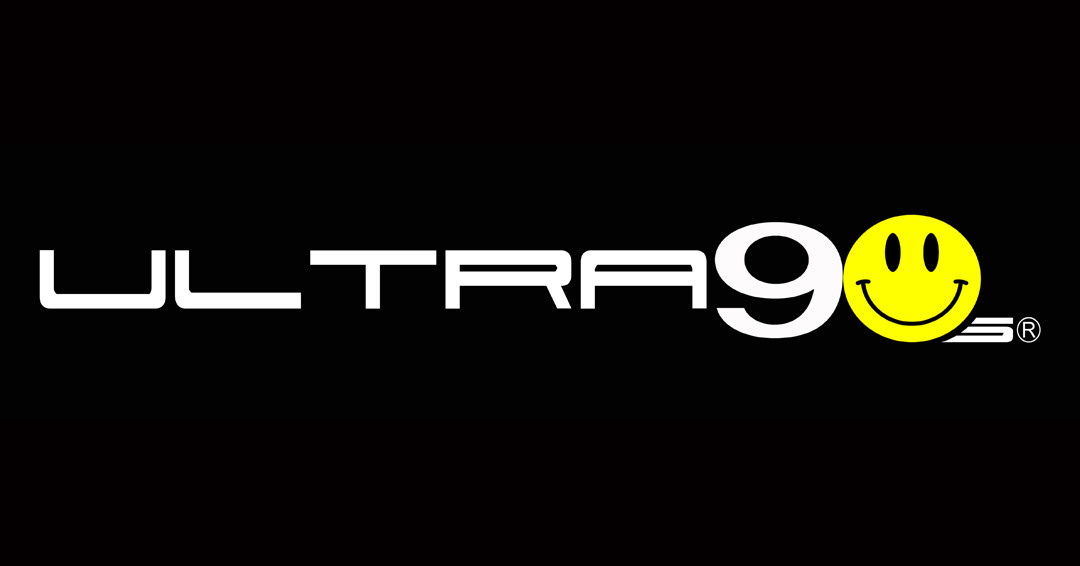 Great night celebrating Sue Bowers 40th Birthday. You blew everyone away. Truly amazing band and such lovely people. Can't wait to see you again.

Claire Saunder, Guest, 40th Birthday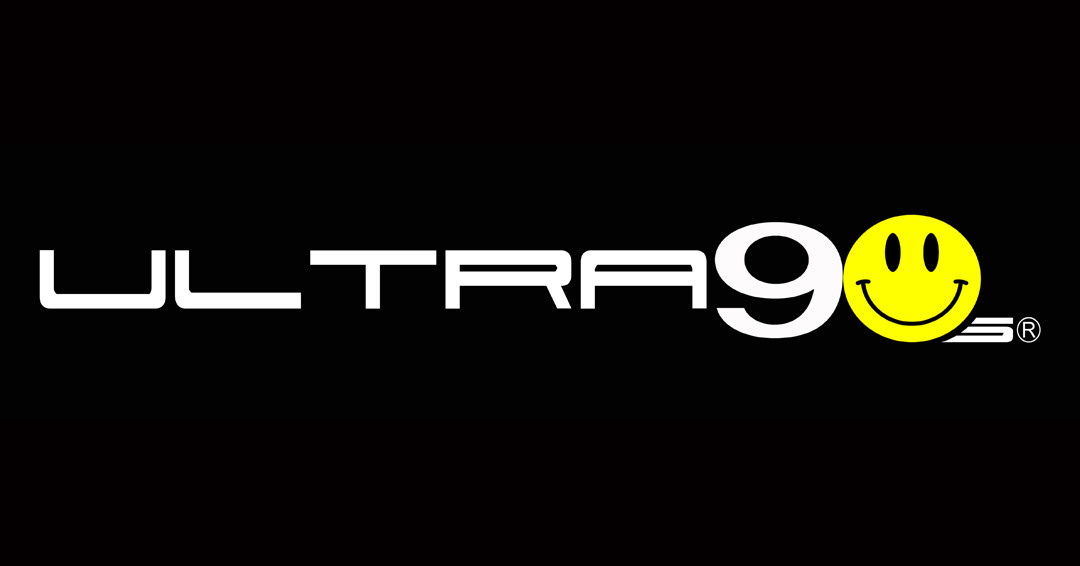 Just wanted to message to say thank you very much for a fantastic evening, you guys were amazing and your whole show was brilliant. I will be speaking to the agent we booked you with to sort another date to get you guys back again.

Jonny Walker, Events & Marketing Manager, Magnet Leisure Centre, Maidenhead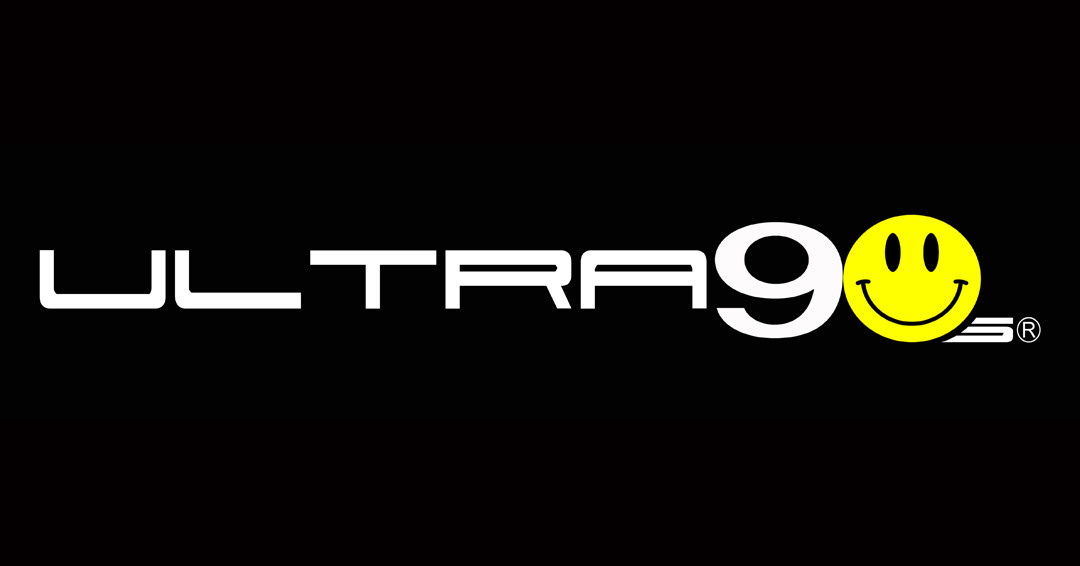 Such a great night last night. Never seen the dance floor constantly busy from start to finish. I felt like I was reliving my youth in Ibiza

Claire Banham, Guest, Walregraves
Ultra 90s Fresh
Hello can I just say you have just finished your set at Combe haven holiday park, where I'm currently staying and can I just say honestly amazing! I've been coming here since I was a baby and it's been years since I've seen this place the way it was tonight. you got everyone up and moving from all ages. I've never known any act be able to do what you did tonight! Honestly amazing! Thanks for an amazing night! P.S I'm 30 weeks pregnant and my little girl was dancing the whole way through!


Charlotte Wood, Guest, Haven
Ultra 90s Fresh
Thank you for last night's show. One of the best performances I have seen here at Combe Haven for the past couple of years. Can't wait for the next one in Sept.
Well done and thank you

John Di Lernia, Guest, Haven
Ultra 90s Fresh
Saw you guys Friday at Haven Weymouth and you blew us away! Absolutely awesome.
Deffo should be at Glastonbury or something!

Mark Feltham, Guest, Haven
Ultra 90s Jam
The feedback from everyone was fantastic on Saturday. You never let us down and you are so professional. I love working with you guys.
Thanks again Kelly for everything.

Phil, Organiser, Rainford Picnic in the Park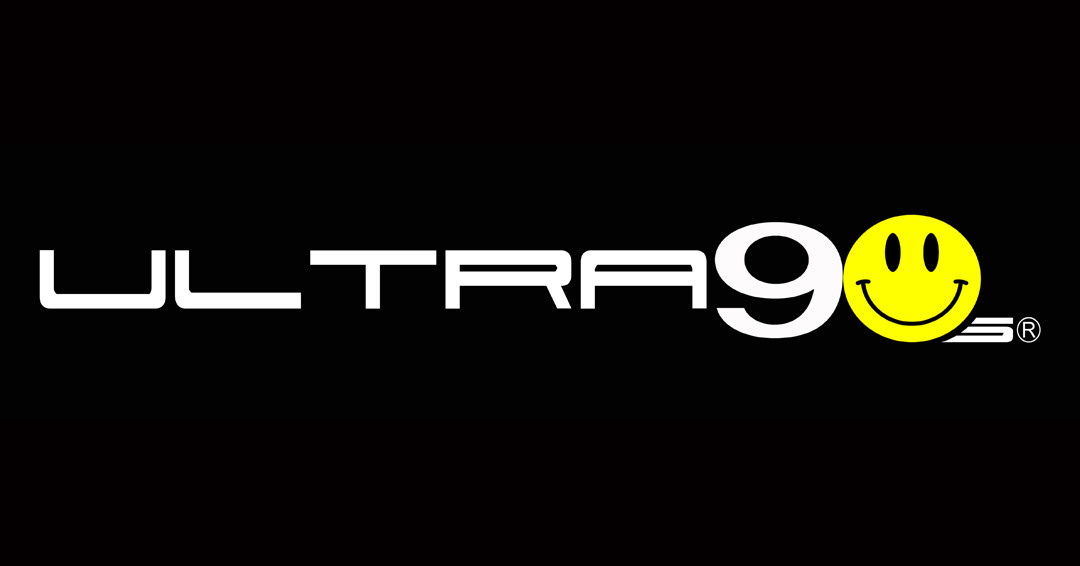 Ultra 90s!! Best Band EVER!!!! Amazing atmosphere at Amanda and Jonathan's Wedding last night at Middleton Lodge! What a fantastic band we all danced the night away, love them!!!

Claire Appleton, Wedding
Ultra 90s Fresh
Wow we had a an amazing night and really took me back in time, never thought I would be having a rave with my 7 year old boy.. thanks for making our weekend away really great..

Steve Smith, Guest, Haven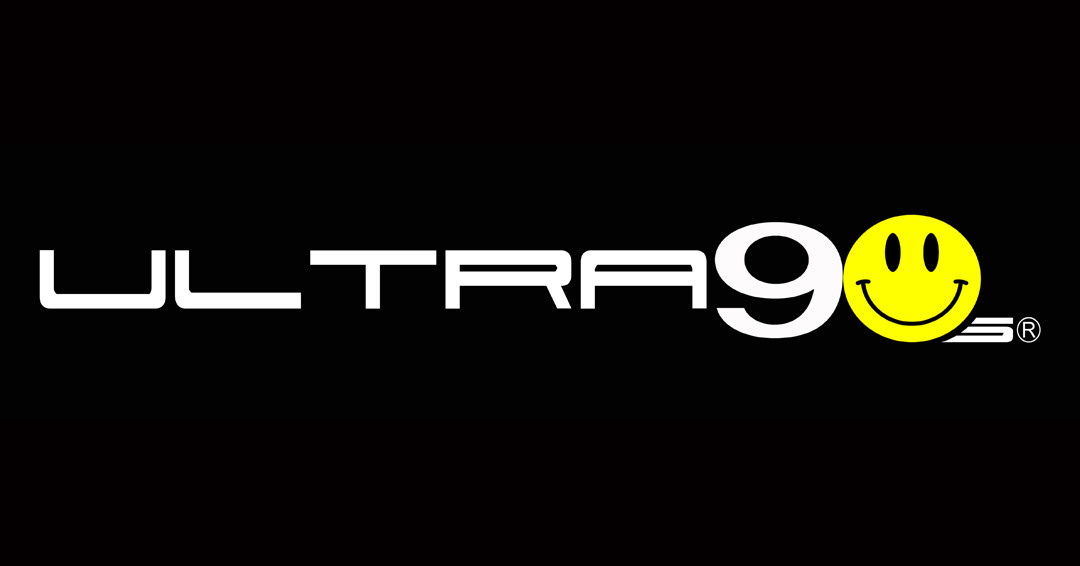 Thank you so much for last night - you guys were amazing xxx and thanks for saving the day with Kelly Llorena
Mikey Coates - 30th Birthday - May 2017 (Ultra 90s)
Mikey Coates, 30th Birthday
Ultra 90s Fresh
Good morning - firstly thank you for last night at DW stadium. We used this night as our joint stag and hen doo - as we are old Skool ravers so this was perfect to kick start our wedding celebrations and you did not fail to impress and made our night - so thank you and all our aching muscles thank you today - not danced like that since the 90s!!! Ultra 90s Fresh

Hi, just wanted to say thanks for Saturday night, you guys were ridiculously good, hope you return for next year, amazing atmosphere . Thanks for making the night great


Jason Booth, Guest, Haven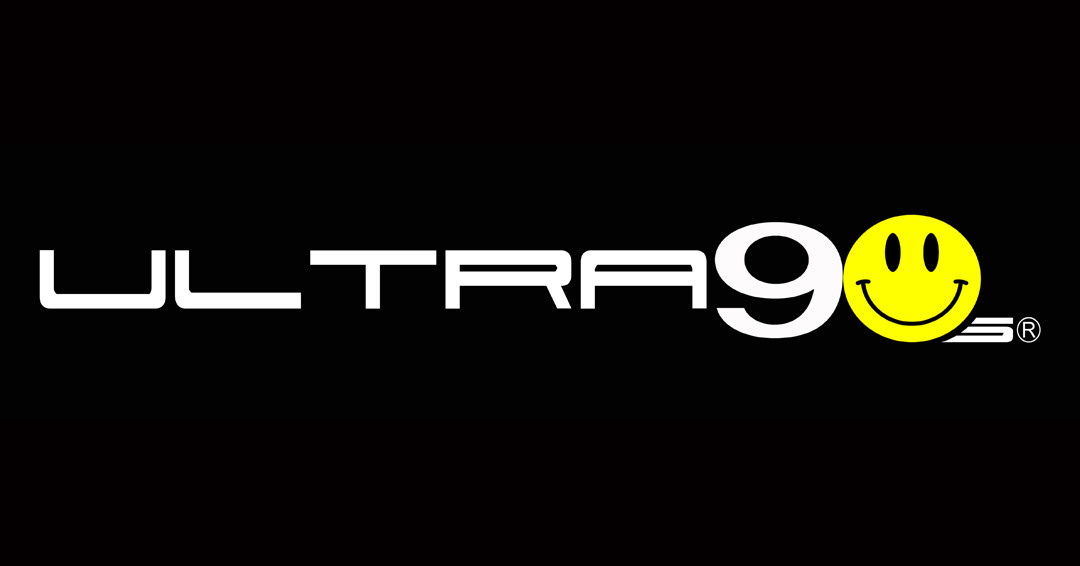 Everything was perfect - thank you!! We absolutely loved having you!! We have has so many people asking about you! They loved it!

Bethan, Bride, Wedding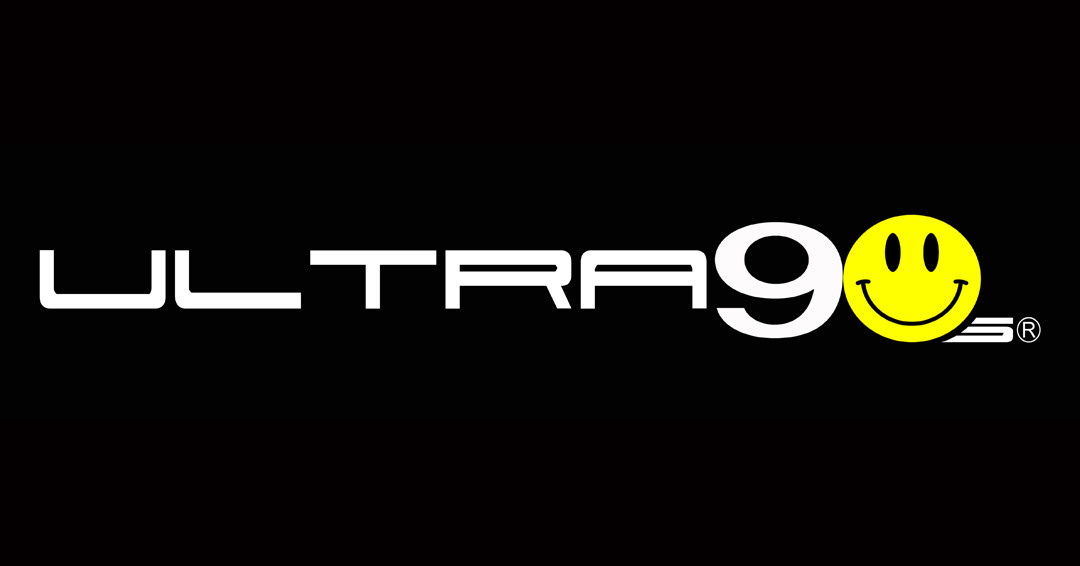 Such an amazingly talented band, I had the best night! Highly recommend - I'll definitely be making sure I see you perform again!
Bill Warden, Security, RJ's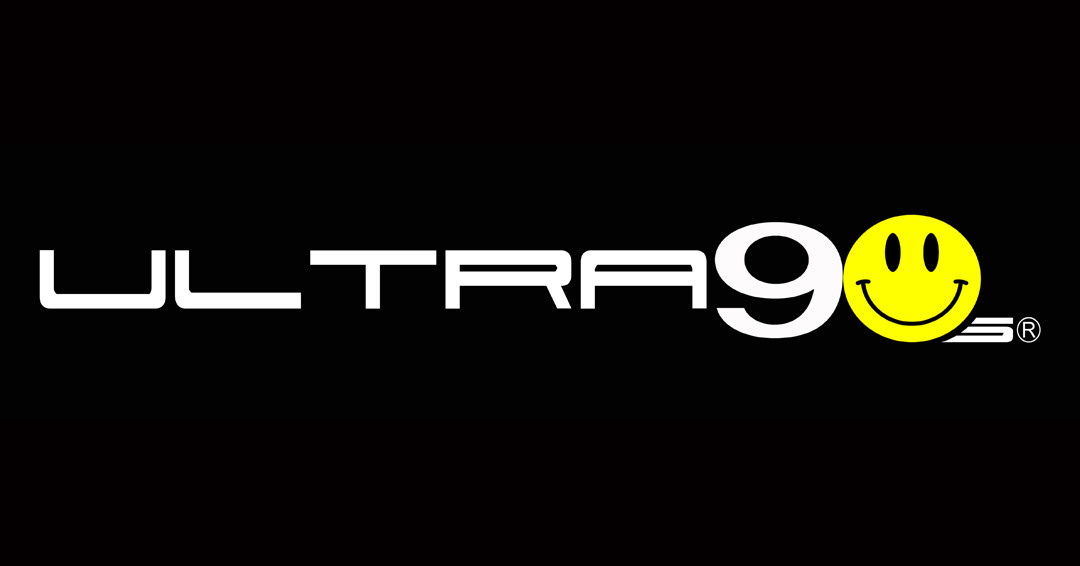 Amazing once again, thank you so much for coming back to Corby. Everyone loved it, great atmosphere, such a great team. Ultra 90s you're the greatest.
Mark Wright, Brooker, Corby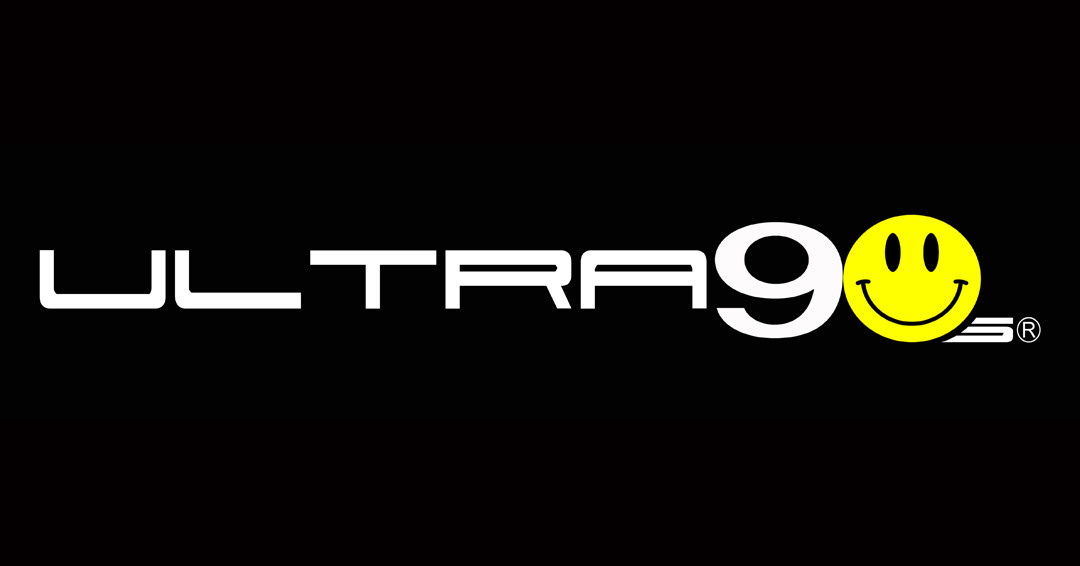 Fantastic night on Friday with Ultra 90s for my birthday 90s Rave…. The dancefloor was full for the entire set and all the mums were still aching on Monday on the school run saying "I've never danced so much"
Superb, thank you

Gez Reilly - 40th Birthday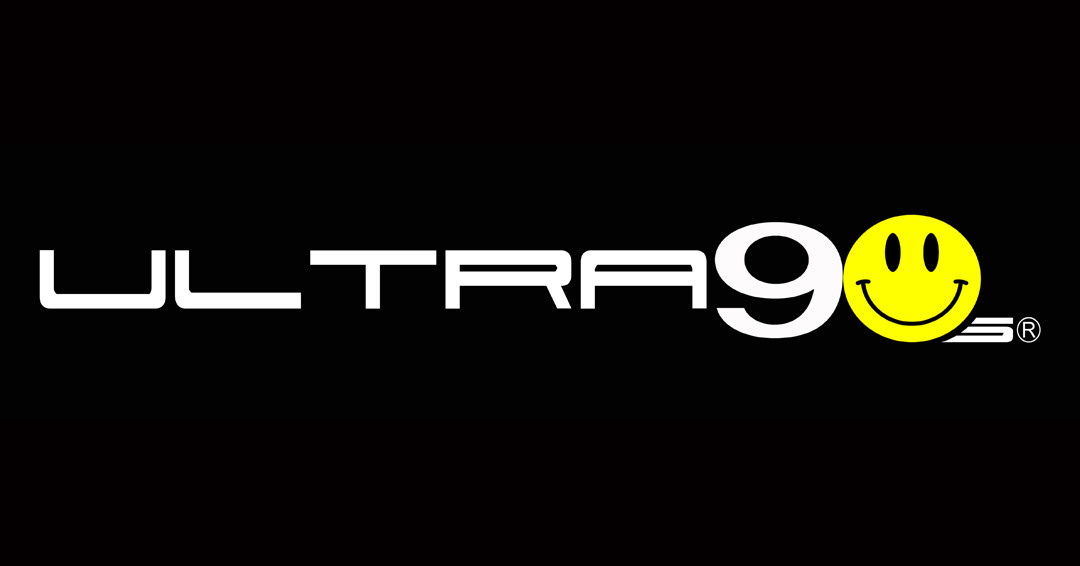 Thank you Kelly and the amazing Ultra 90s gang for the MOST FANTASTIC 50th Birthday Party. I had the best time and as always you were AWESOME.

Dave Charles - 50th Birthday
J'Amy Winehouse
Ok J'Amy is the real deal. Not only was she super formerly and fun and lovely, that VOICE!! Wow!!!! Not only does she sound exactly like Amy Winehouse, she has an amazing repertoire of other songs she sings and delivers beautifully. We were so proud and chuffed to have her at our wedding and she everyone complimented us for our choice of entertainment. Must also add that warble entertainment as an agency and Matt who I was dealing with have been brilliant and have been recommending them as it's hard to get a better and friendlier service. I can't even tell you how pleased and happy I am to have found you by browsing the Internet!!!

Shana & Marino - Bride & Groom
Ultra 90s Fresh
Ultra 90s Fresh played at our Wedding and what an awesome performance!! We were over the moon with Lauren and mike. We were a little bit worried in the days before the wedding praying they would be good. They weren't just good they were totally awesome. They rocked our wedding... and that is exactly what we were hoping for!

Thank you so much Ultra 90s for taking us back in time and putting on a great show packed with energy & of course banging club classics. You need to book these guys!

They are both very talented and we and all our guests absolutely loved the show.

Julia & Ben
Julia & Ben - Bride & Groom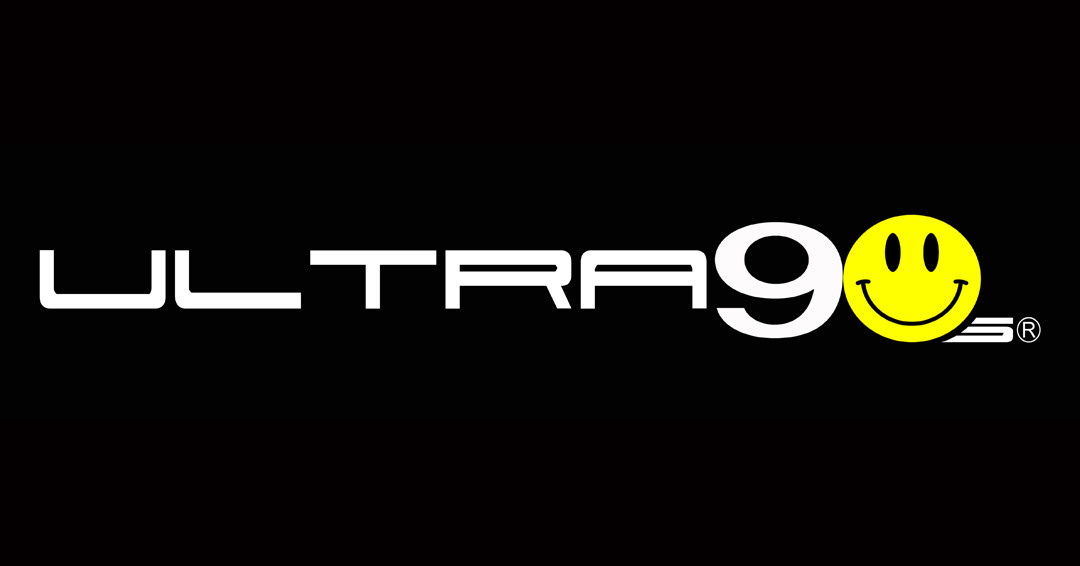 Saw these live for the first time at Skegness Butlins 90's weekend. Absolutely amazing. Fantastic. Made my weekend. Can't wait to see them again! Xxx

Jacqueline Goodwin - Guest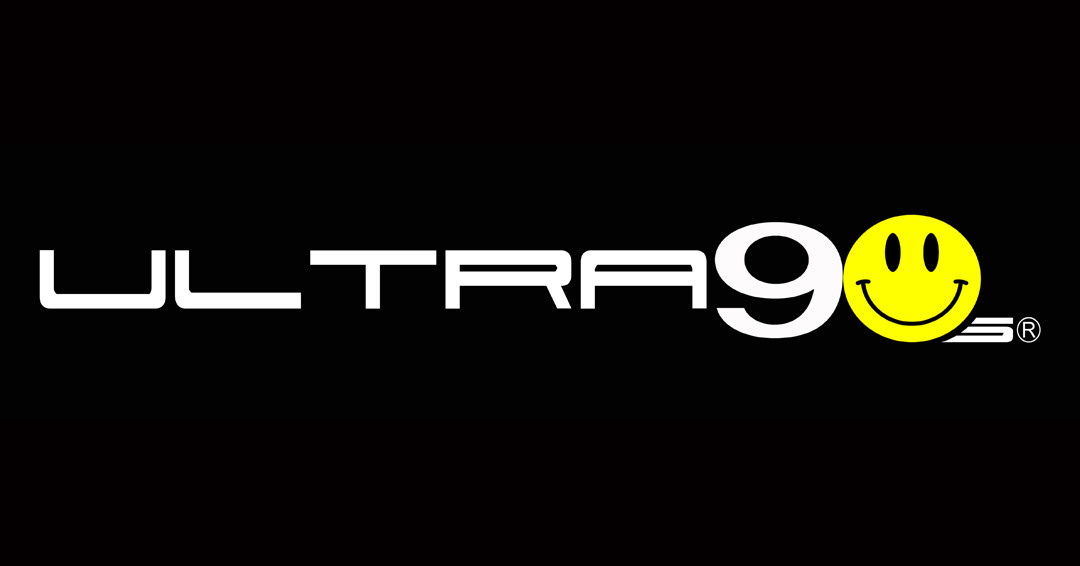 You were amazing guys. Rocked Sand Le Mere! #dancedallnight #worththejourney

Kieron McDonagh - Guest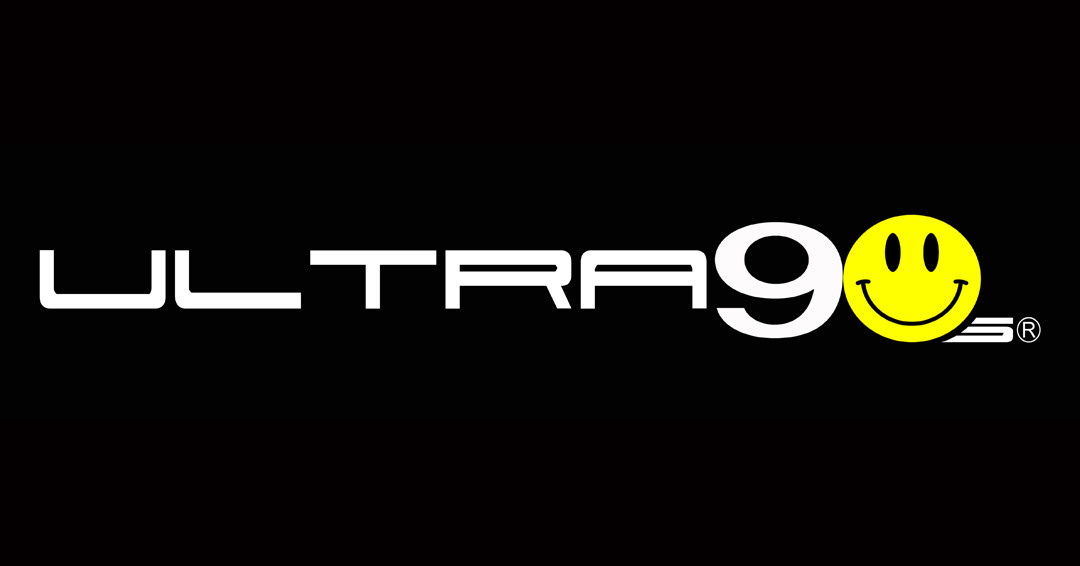 Seen you last night at Skegness Butlins 90's weekend. Was an amazing night and thought you were one of the best acts we seen all weekend.

Carl Boothby - Guest
Ultra 90s ICE
When Ultra 90s ICE performed at Sandylands, they were absolutely fantastic. From the costumes to the lighting, the sound quality to the outstanding vocals, the quality of the act was brilliant. Cannot wait to see more of them in 2017.
Rebecca - Ents Manager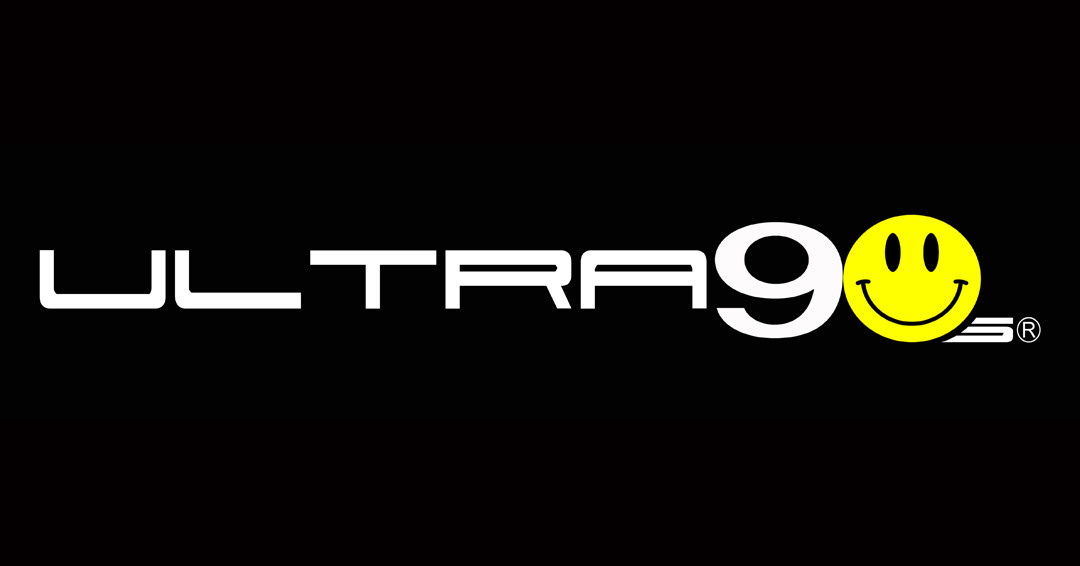 You guys are incredible, love it. Keep up the good work everyone, you are amazing!!!
Ultra 90s at Chilford Hall Vineyard. Amazing!!!
Guest at Wedding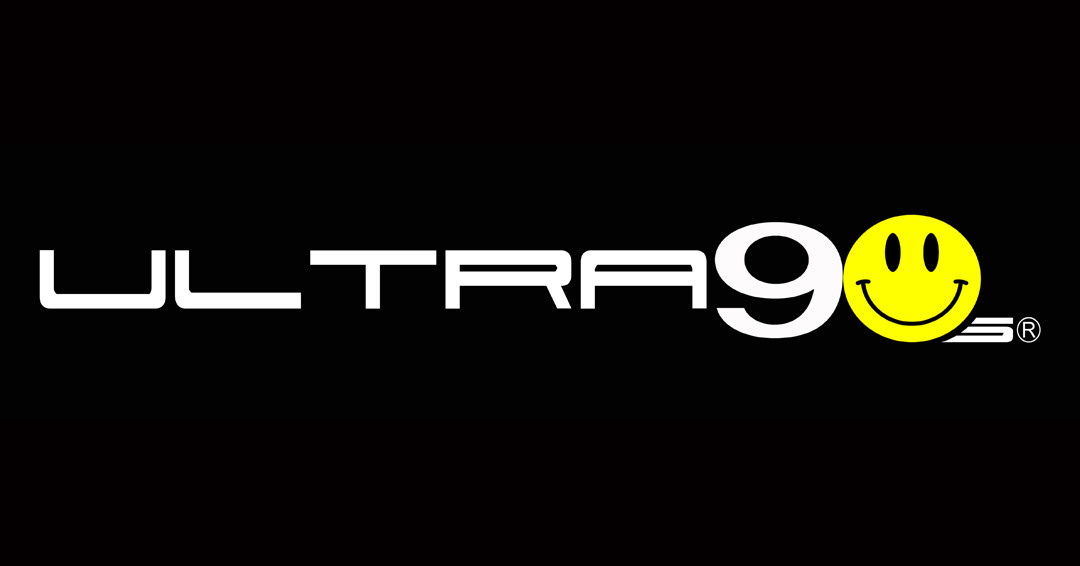 Absolutely fantastic! We booked them for our wedding so the band were in a tipi. They Killed it, the dancefloor was Packed, we even had two of the family members who never get on the dancefloor family members up and silly dancing all night. Everyone loved it, lovely bunch of people too!!

Michael Bristow - Groom - Wedding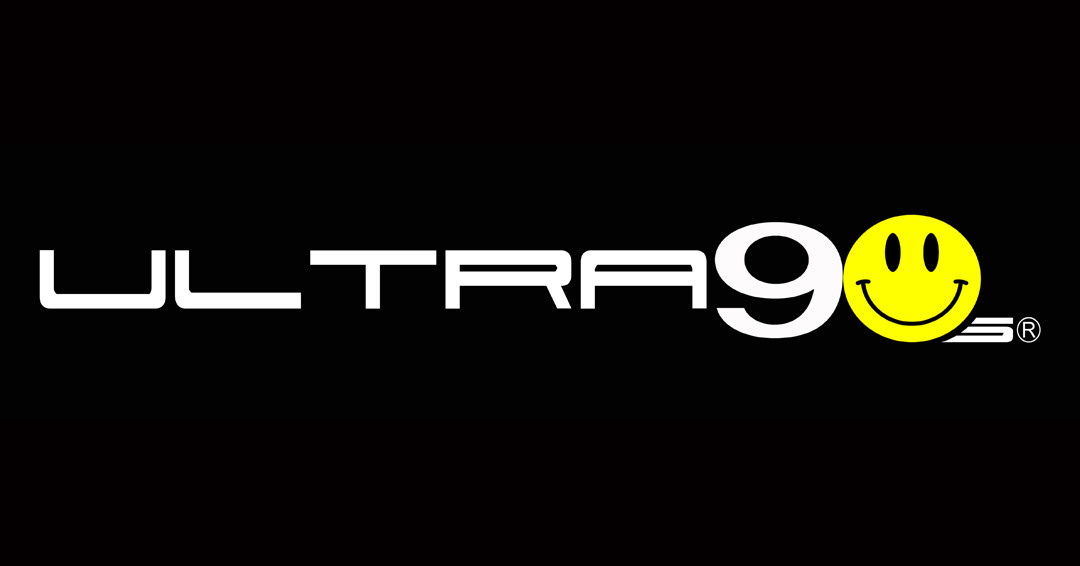 Hi Kelly and Chris, i just wanted to say a huge thanks for making my birthday party one to go in the history books! All my friends young and old said how amazing you were! A few were a bit dubvious being 90s and were concerned they would leave but they were up on their feet arms in the air giving it their all. Having Scott on guitar made everyone again mesmorised that dance music could have live instruments. And all this in the con club :)

I keep getting asked when I'm throwing my next party cause Ultra90s have to be there!

I honestly can't thank you all enough. You're all truly amazing, vocals costumes lighting and production out of this world!

THANKYOU, MUCH LOVE
Michelle - 30th Birthday
Dirty Waves
Hi Kelly,

Sorry it's taken a while but wanted to say a huge thank you to you and the band for a fantastic night on Mon 1st Aug. It's sad it rained but that didn't stop the large crowd from having a wicked time. The stage looked spectacular and lighting effects amazing. Thank you again from all of us here in Wells and hope to see you again in the future.

All the best

Shirley x
Shirley - Wells Carnival 2016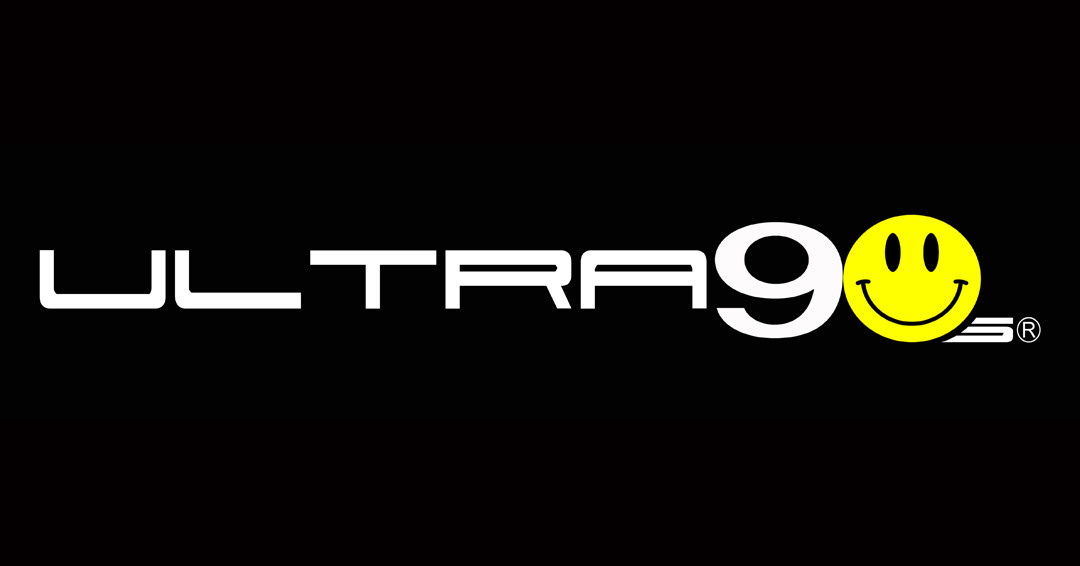 You did it again - Thanks so much Kelly - the audience loved you again! The majority of the video clips I have seen have been from your performance!

Great performance!!!
Zoe Hunnisett - Committee Member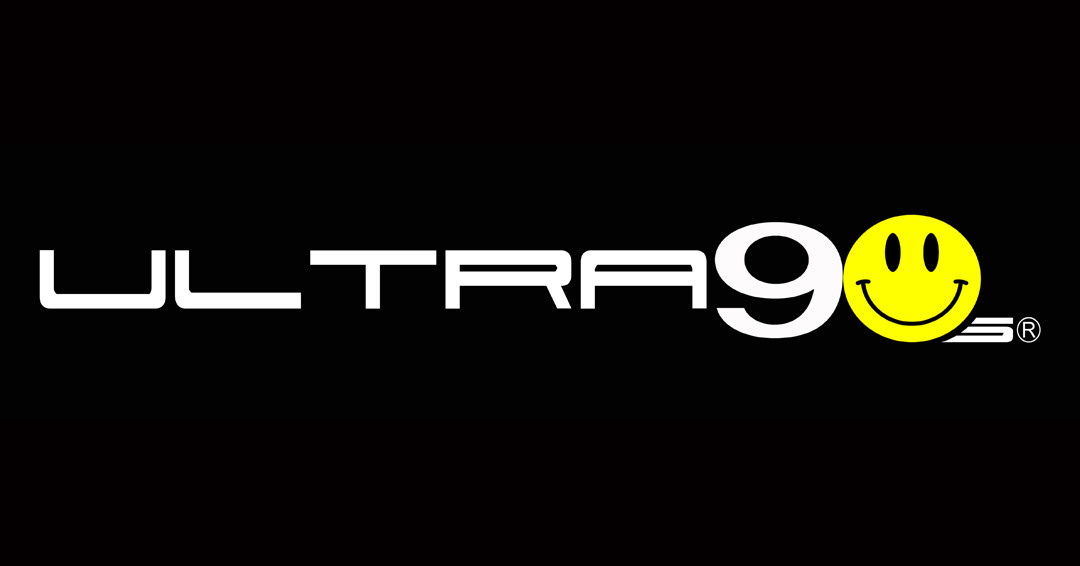 Hi Kelly and the Ultra 90s posse,

I felt compelled to send you a message to thank all your team for such a polished, well organised and reliable set up you have. Right from the very first enquiry you guys were on point. As a festival organiser it is always so crucial to have an open line of communication so that we can feel comfortable that everything is in order. From the confirmation of the booking, the invoicing system, the care and attention to detail in the fore planning with our stage, sound and lighting crew to adapt your setup to enhance our own visuals, the prompt arrival and flexibility in your load in despite it being probably the most crazy load-in you may have done.

More importantly, the professional way in which every part of your performance is thought out and executed with precision, including the back stage team ensuring we finished the set not only on a huge high but also bang on time.

All of these factors are crucial to me as a festival organiser, but when it comes down to the satisfaction of the paying customers you are performing to .... WOW !!! what a truly stunning performance, incredible vocals, precision timing and crowd interaction all combined to a truly memorable night. My phone hasn't stopped with people messaging me to tell me how utterly amazing you were. You smashed it !

Mind blowing, incredible and unforgettable doesn't even come close to explain the impression ULTRA90s left on our little Market Town in the countryside.

We miss you already

Thank you so much
Darren Hall - Organiser - Bishops Waltham Music Festival
Ultra 90s Fresh
Hi Kelly,
I just wanted to say thank you for a fantastic evening. The band (Ultra 90s Fresh) were amazing and got everyone up on the dance floor. So many people commented on how fantastic they were - great job!!
We'd highly recommend to friends and family and will always pass on your details if anyone ever needs a band and loves the 90's!!
Thanks

Hayley Russell - 30th Birthday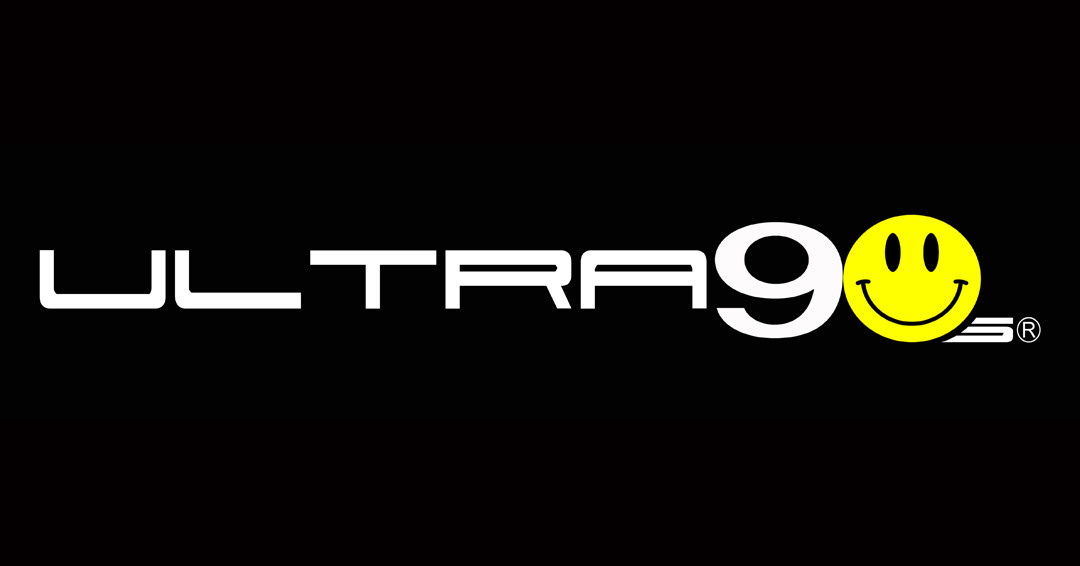 You guys were fantastic at The Embassy Club, Bunn Leisure in Selsey last night! Me and my friends really enjoyed it, can't wait to see you again soon.
Simon Angelinetta - Guest, The Embassy, Bunn Leisure, Selsey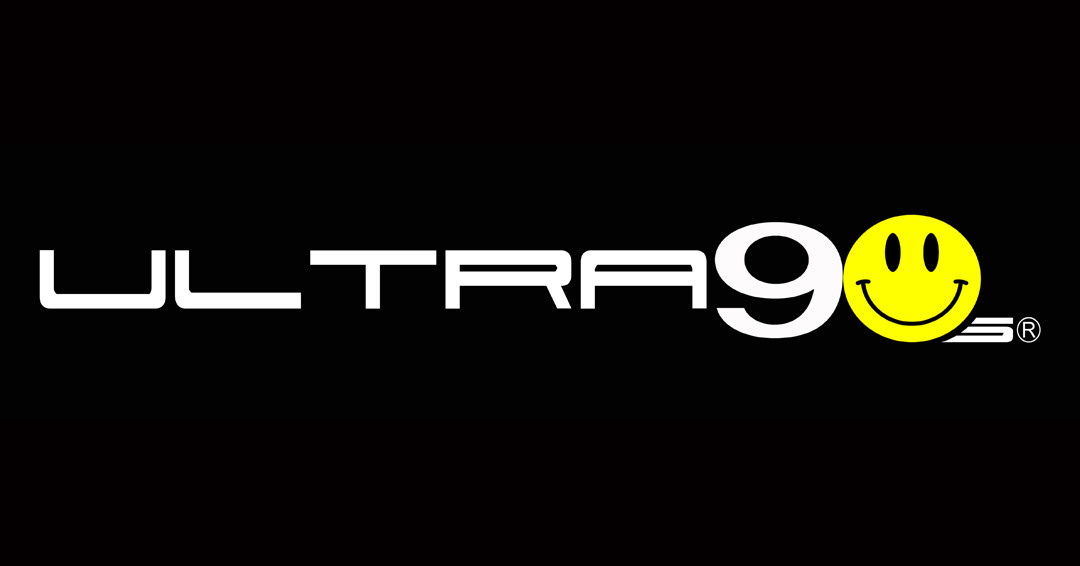 Watched you last night, u were fantastic, completely took me back to my youth and night clubbing days. Would definitely recommend coming to see you
Caroline Holloway - Guest, Big Top Show Bar, Ingoldmells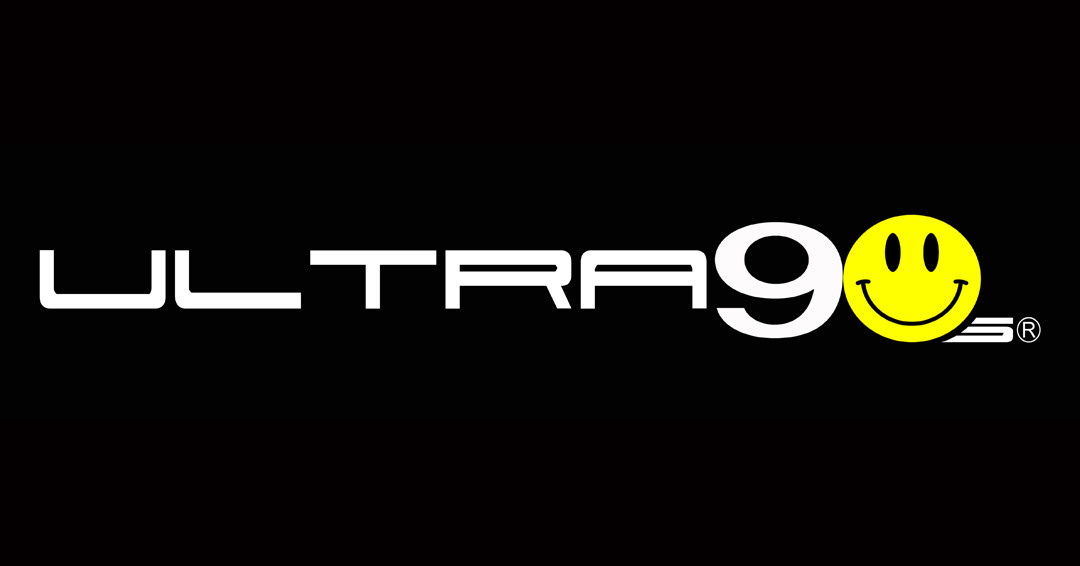 Another great night! Brilliant as always, takes me back to my youth when I bought most of the songs you do on CD every week. 90's really were the best!
Katie Albrighton - Guest, Big Top Show Bar, Ingoldmells
Ultra 90s Fresh
Saturday evening was brilliant, the guys were so polite and quick to set up and sound check. The dance floor was packed and we had great feedback from guests! Thanks very much :)
Rachel - Ents Mgr - Haven, Doniford Bay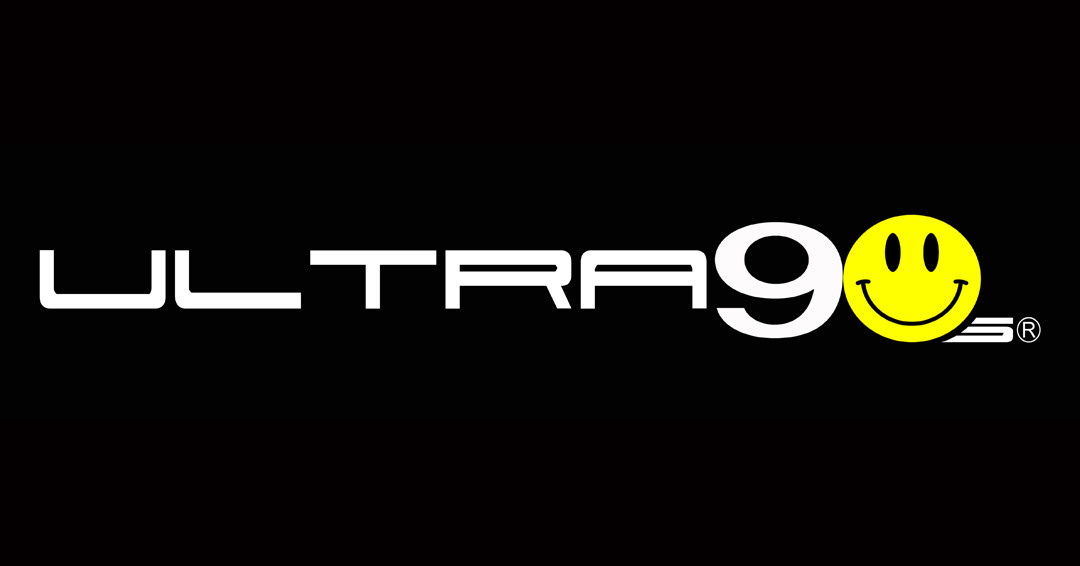 Thank you Kelly and the band for a fantastic set last night, you were awesome! Can't recommend you highly enough. Hope to see you again soon!
Matthew Burchnall - Organiser, Spalding Round Table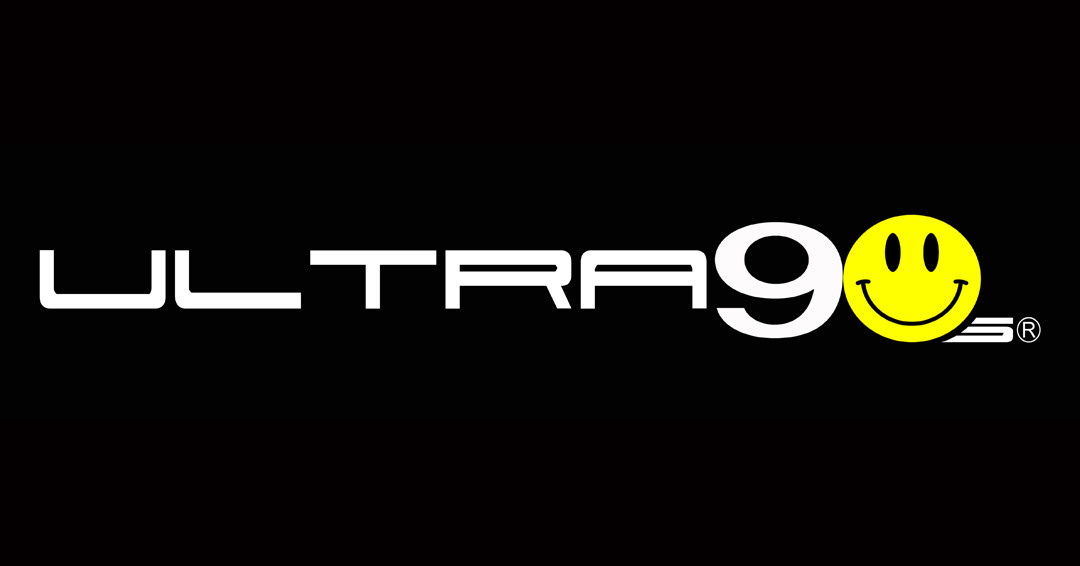 Hey - Oh my goodness!!! I couldn't have imagined a party without you guys. Thank you soooooo much for making my night the best EVER!! xxxxxxx

Everyone who came LOVED you x
Lisa Jacobson - 40th Birthday Party, Bristol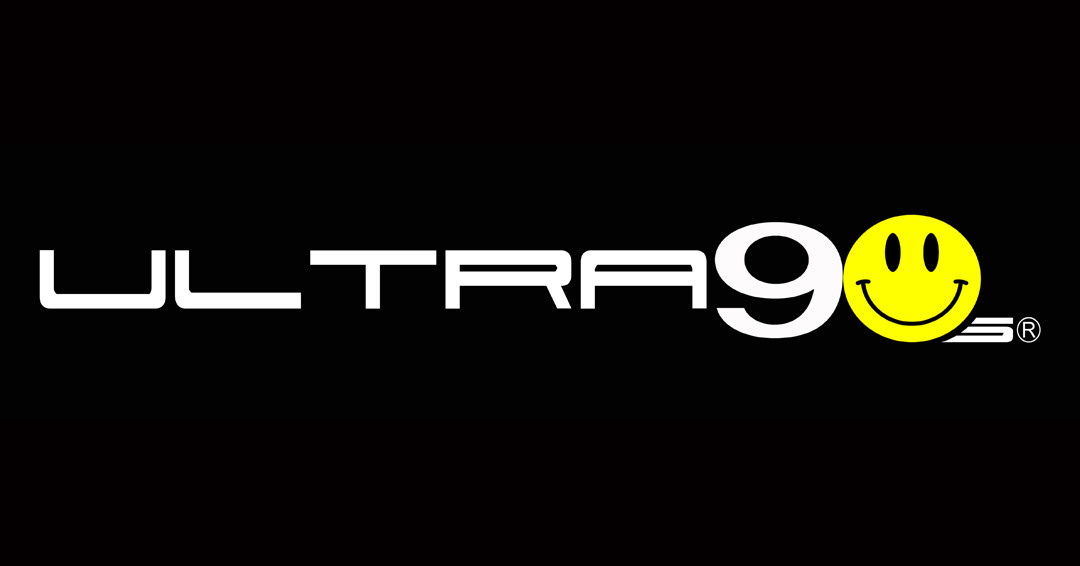 From start to finish, Kelly and the band were outstanding with their punctuality, professionalism and performance. They took the time to talk to me and my guests on the night and encouraged my guests to celebrate my birthday by dancing the night away.... in fact, everyone commented after how much they enjoyed the party. I am thrilled I booked Kelly and the Ultra 90s band as they made the night everything I wanted it to be... fun, exciting and a massive rave up!
Linda - 50th Birthday Party
Ultra 90s Fresh
Ultra 90s Fresh - A great addition to the Ultra 90s Brand - great show that ensures non-stop dancing for all those who love the music of the 90s
Paddy Prince - Manager - MAC Club nights, Dunes Complex, Mablethorpe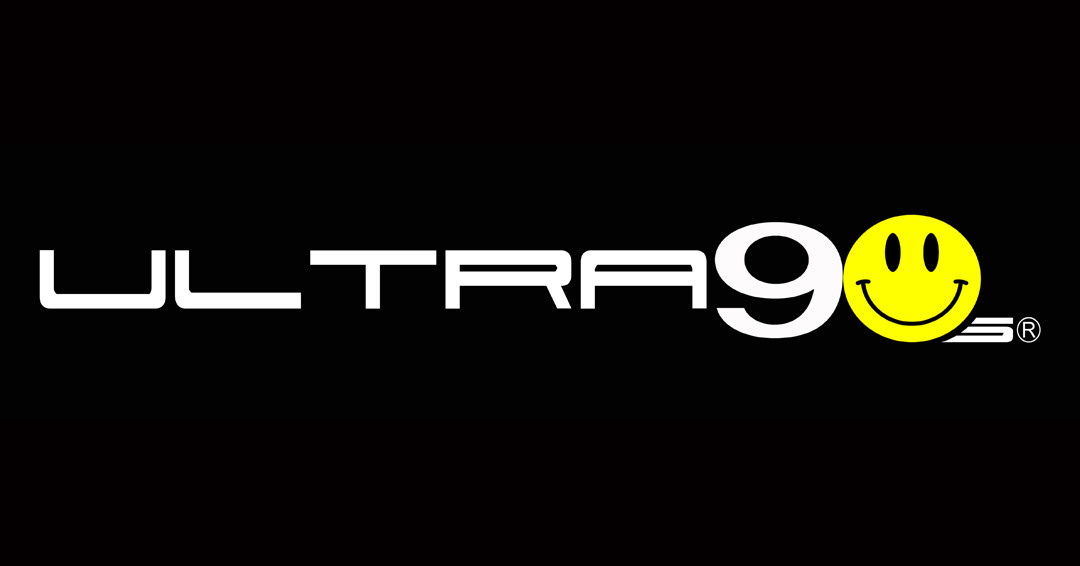 Fantastic night at the Parsonage Wedding, with possibly the best wedding band ever - #90sdance #epicnight
Kate Lou - Wedding Guest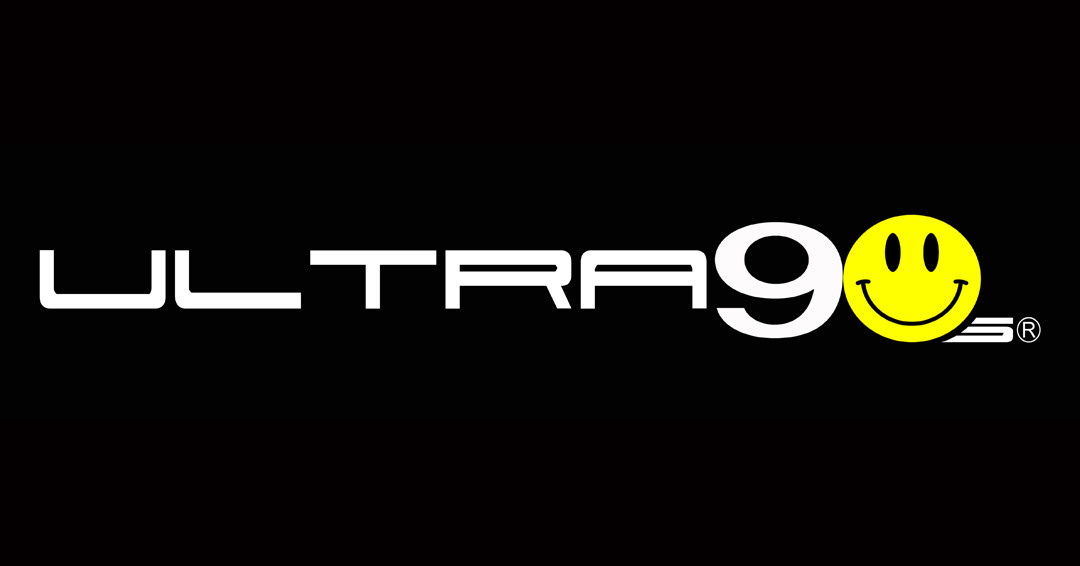 Hi all

Well what can I say, you all were absolutely amazing. Thank you so much for playing at my birthday party, you were all fabulous, all my friends and family loved you and have said and keep saying what a fantastic evening it was, and it was. When I decided I wanted a party for my 30th my first thought was I'd like a live band little did I know that's what I was getting thanks to my husband and i definitely picked the right one (well you was the only one I picked) From the first moment I met you all you were not only professional but personal too involving everyone including the children - my 3 can't get enough of your music looking it up on YouTube and watching your videos lol. I really can't thank you all enough, you were fab. I will be telling everyone I know that when they have a party they don't need a DJ they need Ultra 90s. So thank you once again. I wish you all well in the future and I will be sure to see you all again someday.

Sarah Lucas
Sarah Lucas - 30th Birthday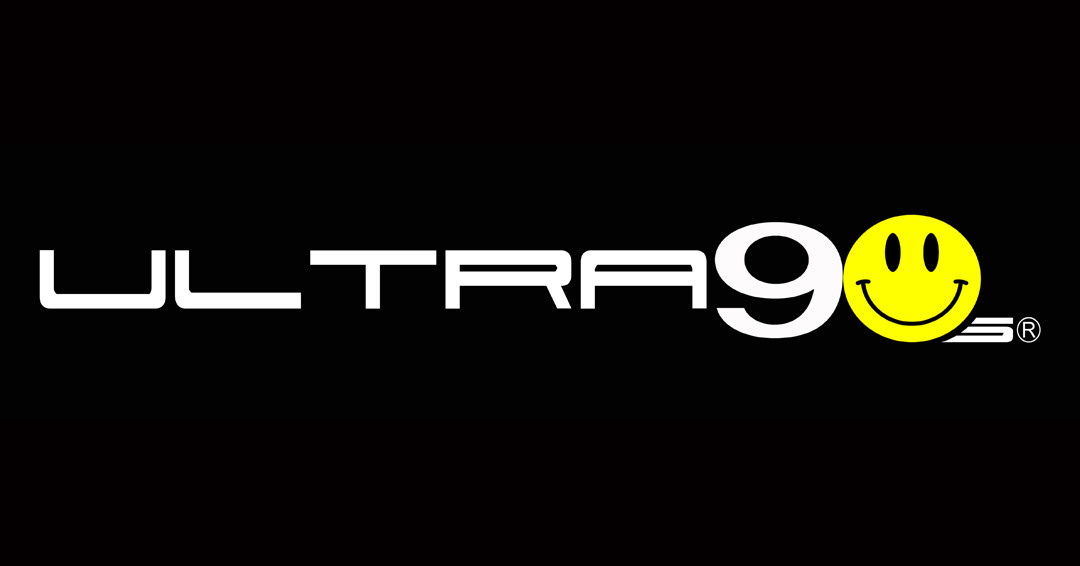 Myself and Richard want to thank you all so much for making our 40th birthday the most amazing night ever. All our friends are still talking about it a few comments from them "we're all still buzzing" "epic" "never been to a party like it where the dance floor was never empty".
Thank you again wish you all well, hope to see you again soon. What an amazing night - didn't want it to end.

Michelle & Richard xx
Michelle Atkinson - 40th Birthday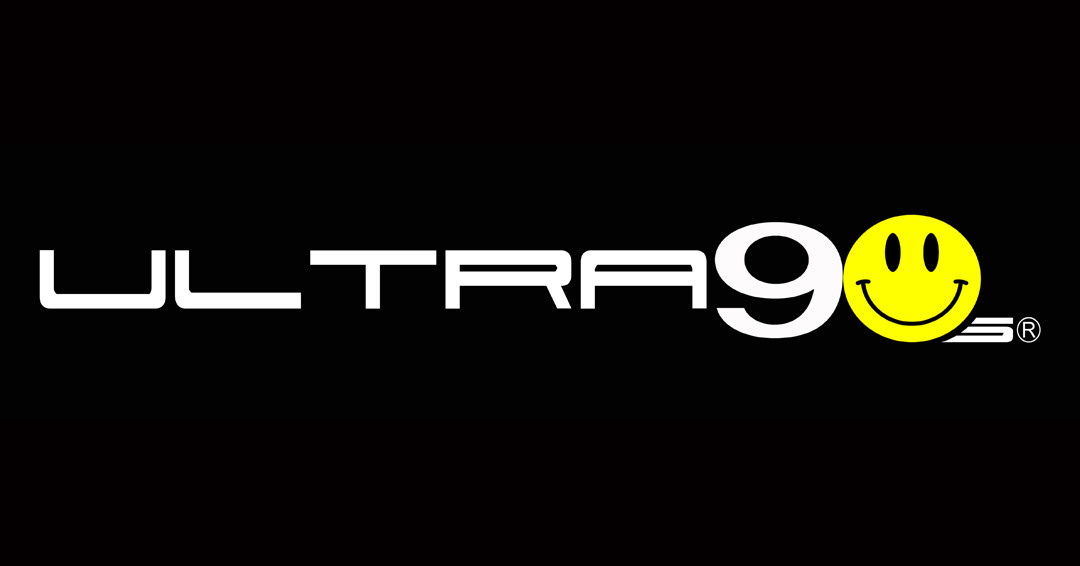 It was absolutely amazing in fact awesome. Perfect for our event and the feedback that we are still receiving from the team is brilliant… "Best night ever", "Best band we have ever had", "Where did you find them!" and lots of things like that. You were all a pleasure to work with too which makes such a difference. For me personally, you brought memories of the 90's flooding back… I loved it so much.

Thanks for making our Christmas event even more special and fun than it always is. I'll have a root through the pictures and I will see if there are any but I do know one girl who had a video that she could add onto your FB page, leave it with me!

I hope we can work together in the future on one of our many events!

Thanks to all and I hope you all have a FAB Christmas!!!!
Matt Hinchilffe - Gold Medal Travel Christmas Party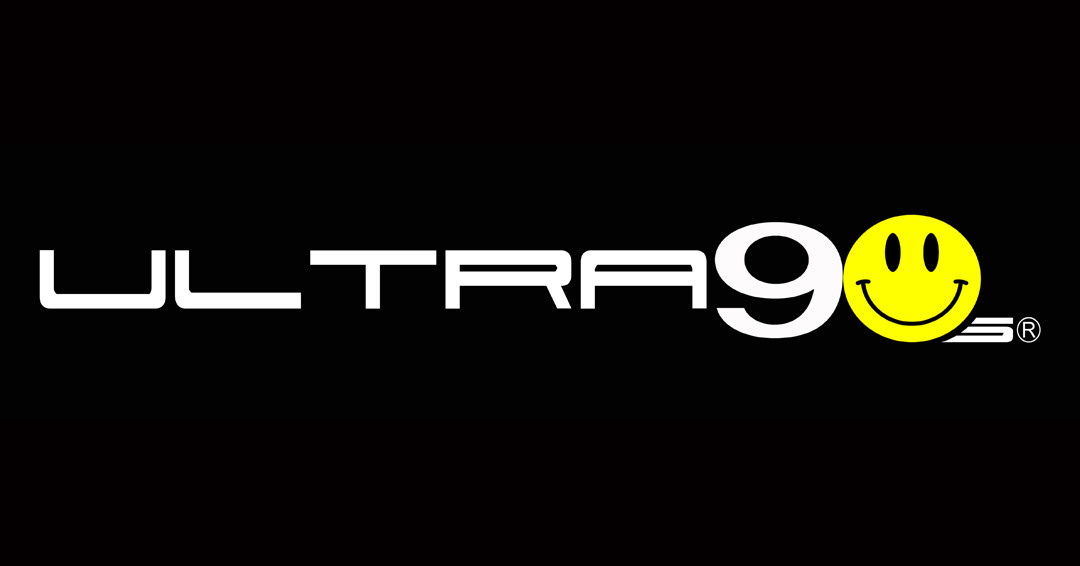 Ultra 90s performed at our first Christmas Party night of 2015, there first visit to the North Notts Arena, from start to finish they were extremely professional and on the point throughout.

The communication, set-up and sound check was expertly handled; the show was outstanding, with excellent vocals, musicianship, routines and energy. A top act that I would have no hesitation in recommending or booking again, thank you Ultra 90s for making our party night such a success
Nigel Turner - General Manager
Ultra 90s Fresh
Can I just say

"wow" your guys were amazing!

Never worked with a band so professional and talented, they gave us a night to remember and they were worth every penny!

Again thank you so much for an amazing night.
Lee Senior, Battlesbury Barracks Christmas Party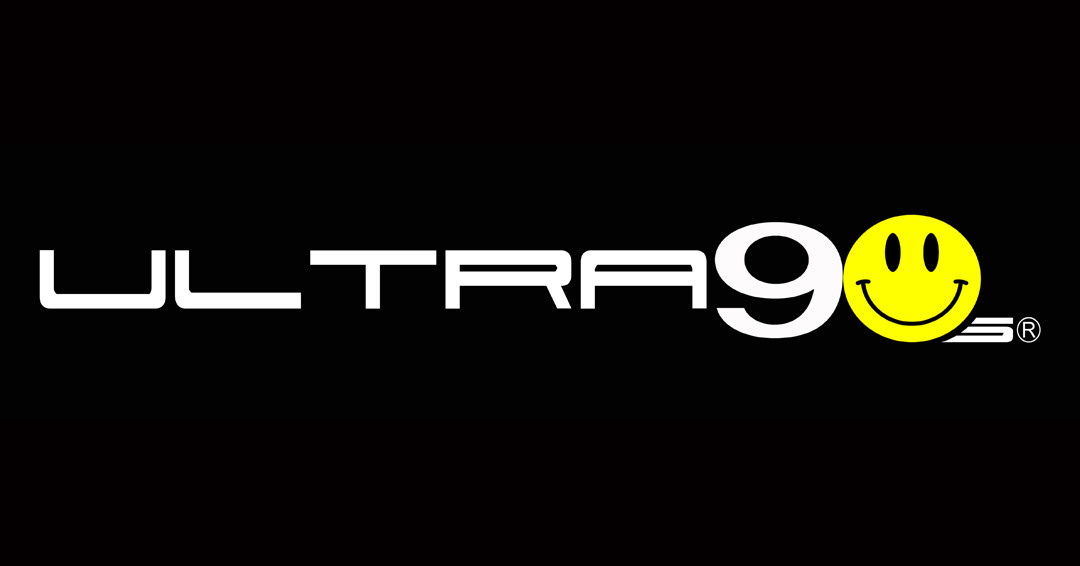 Hello guys....where do i begin?

An amazing night from start to finish! From the moment i made an enquiry i knew that i had made a great decision and that you were the band that i wanted to have at my party.

The contact was always very professional and very responsive. You advised me regarding music, setup, venue etc which was invaluable. On meeting you all, i was so pleased you were all friendly and on our wave length! Again you were professional, extremely knowledgeable and most importantly approachable.

The start of the show was electrifying! It still gives me goosebumps! The lighting, vocals and sound was always top notch and never ever wavered from being perfect.

The feedback from ALL our guests has been amazing.... Where did i find a band like you guys? Where do they play? How do i see them again? And so on....everyone thought you were awesome, even the people that are not into 90s music enjoyed it!

If i had to pick one word to describe the feeling that the music created then i would say "euphoric", and i have to admit, that three days later, that feeling has not subsided, and i know all our other friends would agree.......we are eager for more......

Many thanks again for a truly wonderful evening.
Nichola and James manifold x x x x x
Nichola Manifold - 40th Birthday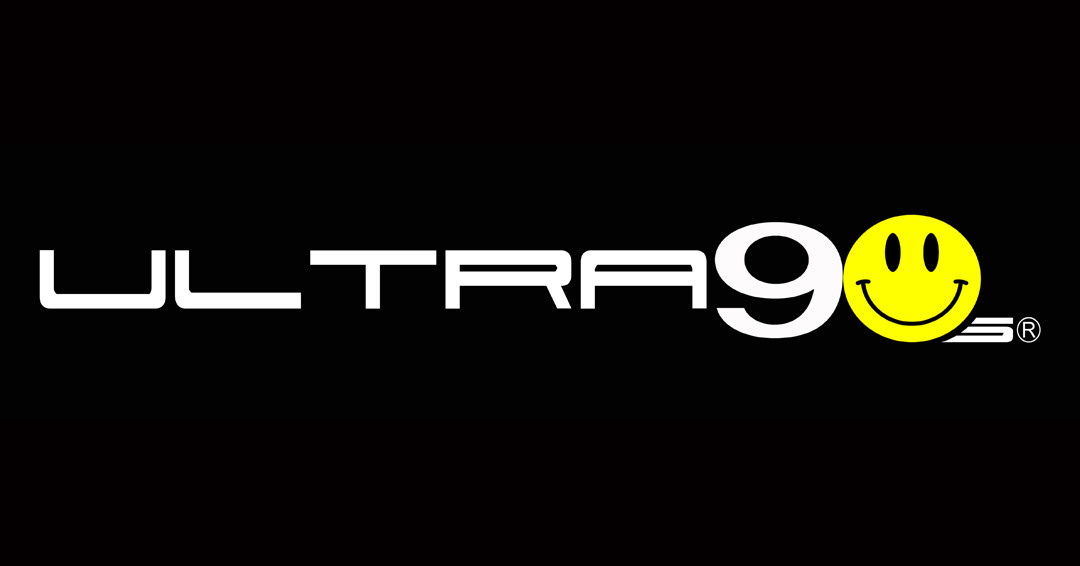 I had previously seen the ultra 90's perform at a wedding a few years ago and I instantly knew I wanted them at my own... Even though I was still single at the time. At forward two years and they were the first thing I booked. The guys are UNBELIEVEABLE. Not only professional but extremely personal as well. From the moment the guys started performing at my wedding to the second they finished the dance floor was rammed. Not only are the vocals, dancing and instruments on point, but the added light and laser show that the guys have seamlessly programmed to match the experience is outstanding. I have no fault or problem I could ever think of when it comes down to the ultra 90's . They simply are flawless.
Rylan Clark-Neal
Ultra 90s Fresh
Hi Kelly, I just wanted to pass on my thanks for organising Ultra 90s Fresh for us. The band were great and there was positive feedback from all the guests!

Cheers
Dan Devonald - School Reunion
Ultra 90s Fresh
Kelly - it was amazing! Everyone said that they were fantastic - so genuine, so sincere x

I can't describe how much of an amazing night was had by all x Vicky and Twitch were out of this world you never wanna let them go xx
Christine Andrews - 30th Birthday
Ultra 90s Fresh
Hi Kelly - I would like to say a huge thank you for Ultra 90s Fresh. They were amazing, the crowd loved them and they smashed it! We had some sound problems and Twitch went above and beyond to help out and got it sorted so a special thanks to him as he was a life saver. All in all it was a fab night topped off by a brilliant show from Ultra 90s Fresh. Would definitely recommend and would definitely book again. Thank you.
Stuart Fleming - Festival Cumbria
Dirty Waves
Massive thank you for last night Kelly - what a show you've got there with Dirty Waves - absolutely brilliant! Loved it!
John Scott - Promoter
Dirty Waves
Dirty Waves is a fresh new sound performed by true industry professionals, this act always gets the room buzzing and dance floor jumping
Kate Glover - Head of Entertainment - Woolacombe Bay Group
Dirty Waves
Amazing time at Golden Coast - fantastic voice, made our holiday - thank you x
Stacey Jane Easton - Guest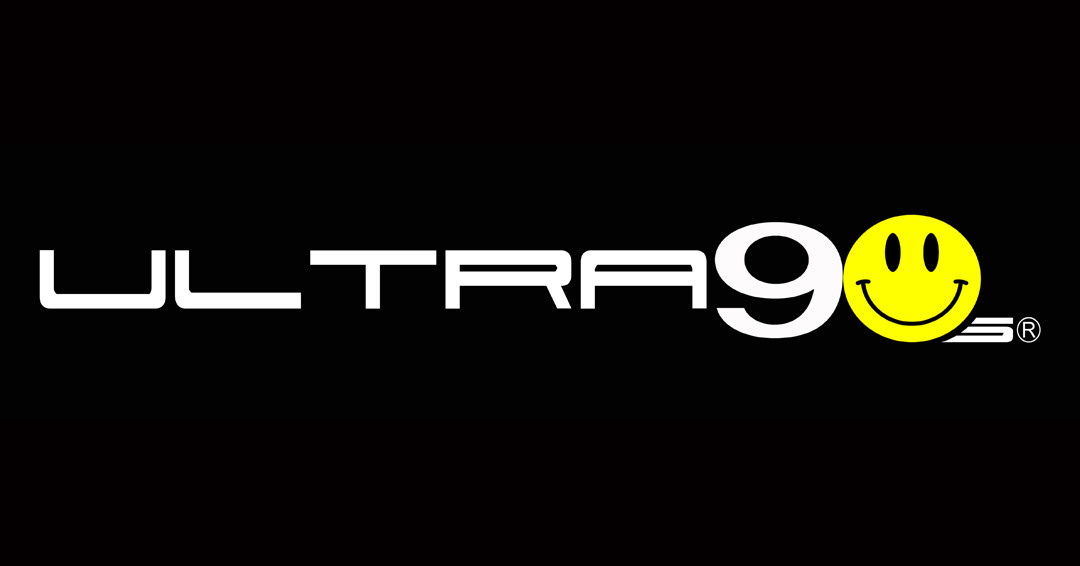 Thank you so much for attending our event. It was a bit of a risk for us but so glad we took it. Cant tell you how many people have said how much they enjoyed Ultra 90's. I even have had a few of the 80 year olds saying how great it was.
Zoe Hunnisett - Committee Member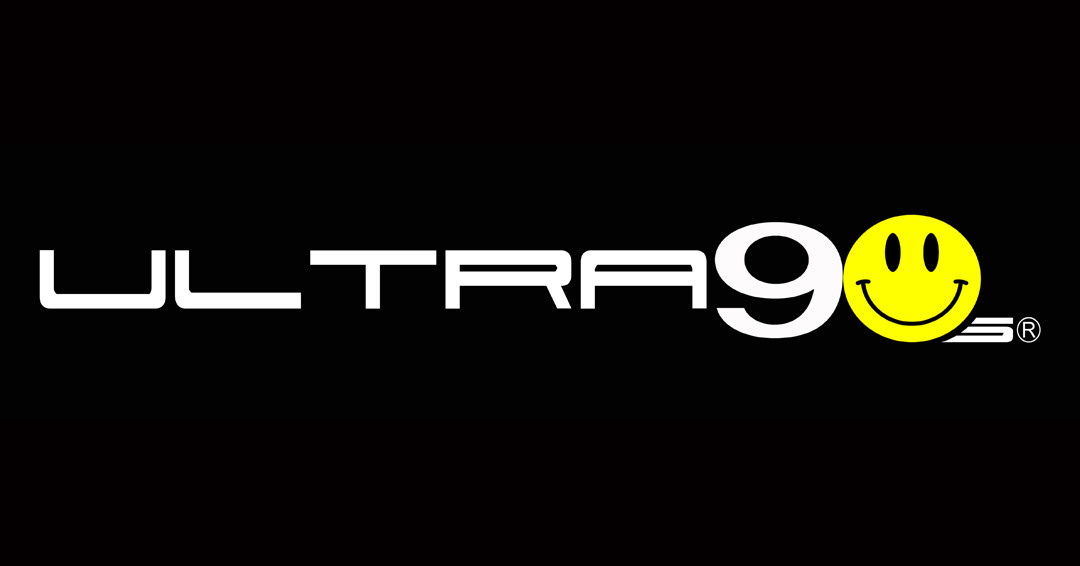 Fantastic! So glad we had you perform at Music in Nork Park - can't believe the people that you had up and dancing - even the slight 'mature' audience enjoyed it.
Music in Nork Park Committee
Ultra 90s Fresh
Ultra 90s Fresh - thanks for making our Wedding reception epic!! Everyone has been raving about it! Vicky was exceptional, Twitch rapping was awesome, drummer was ace, dancers brilliant! Can we do it all again?!
Ceri - Bride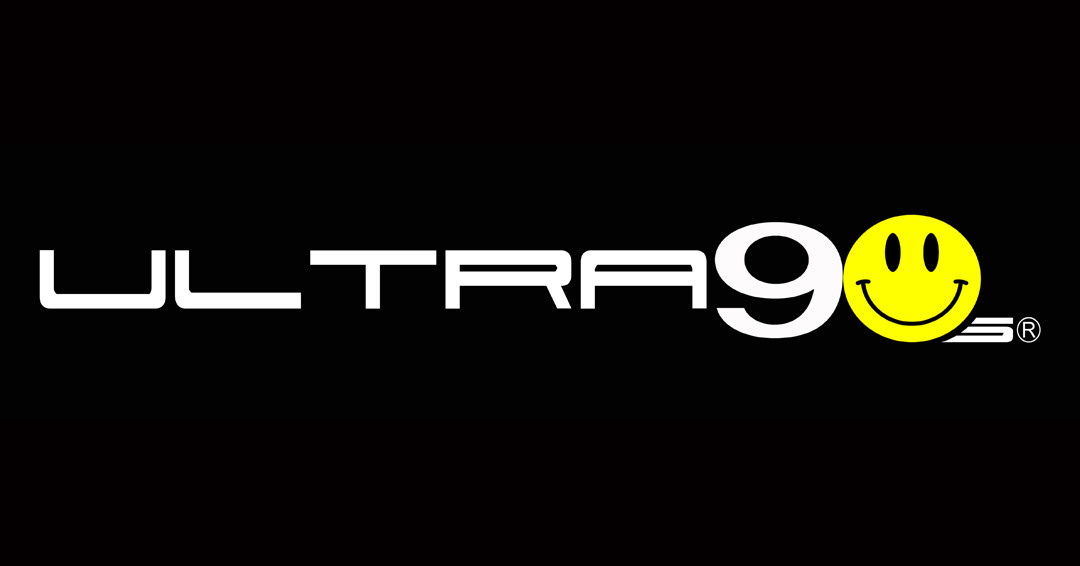 Ultra 90s were totally professional. We had some doubts about booking them as a headliner act because we felt that maybe they would not appeal to the older audience at Picnic in the Park. However, everyone said how brilliant they were and could we have them back again next year.
Stephen Spencer - Godmanchester Picnic in the Park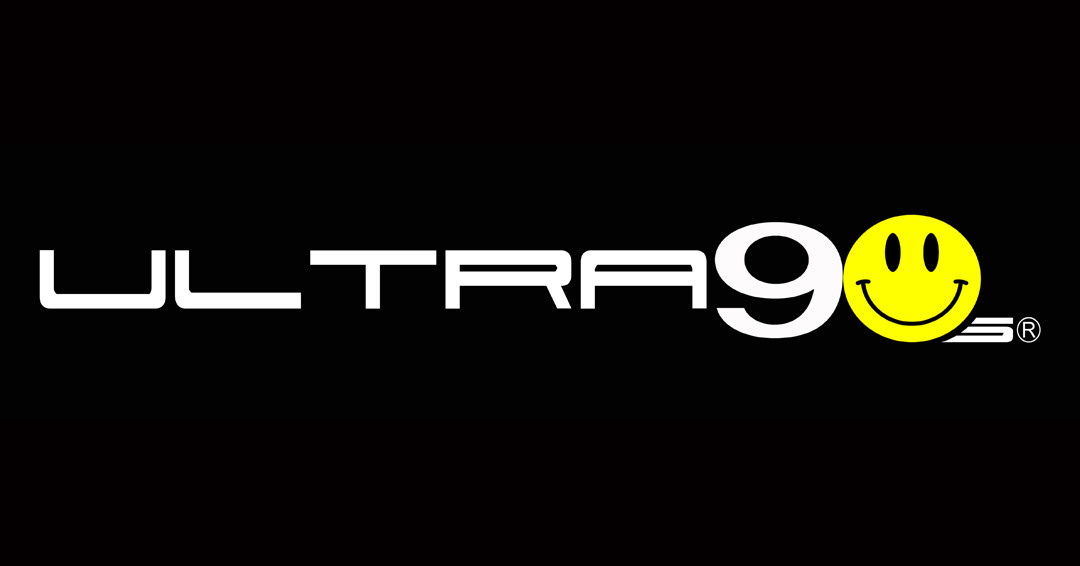 Thanks for a Great Show! When out and about, people keep thanking me for a great weekend and in particular your mob, well done!
Alan Hooker - Treasurer - Godmanchester - Picnic in the Park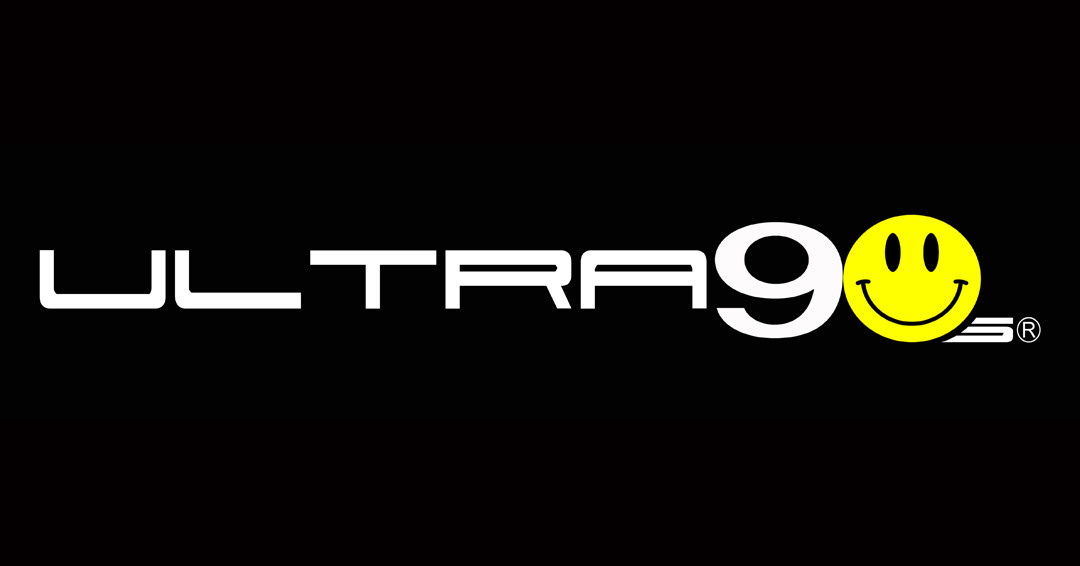 Thanks for a great show! I am a 60s man myself, but I really enjoyed your show and it was clear that our crowd thought so too.
Alan Shuter - Godmanchester - Picnic in the Park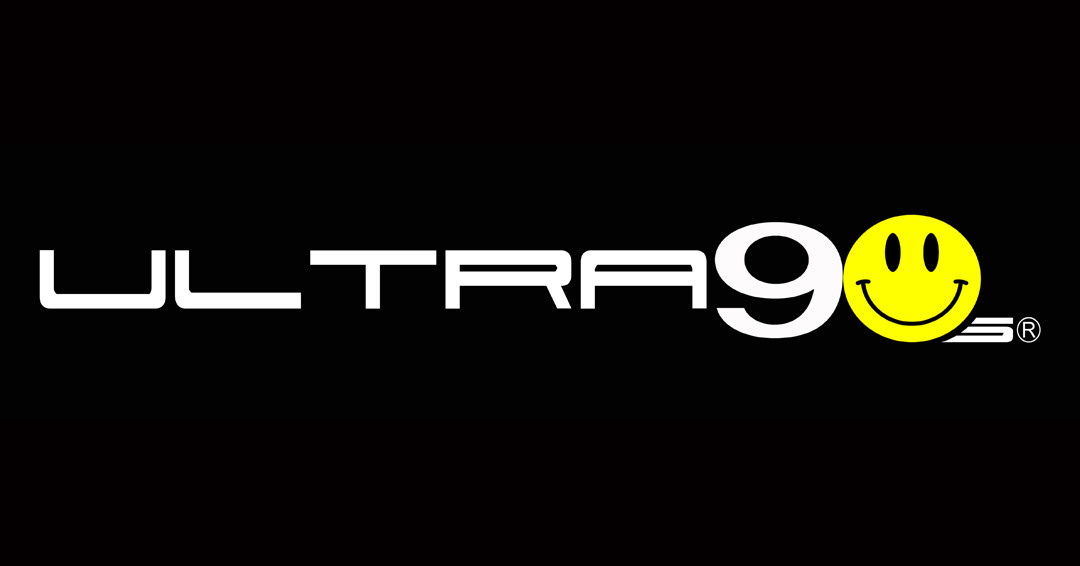 One word.... AMAZING!!!

Thank you so much!!!!
Nirouz - Bride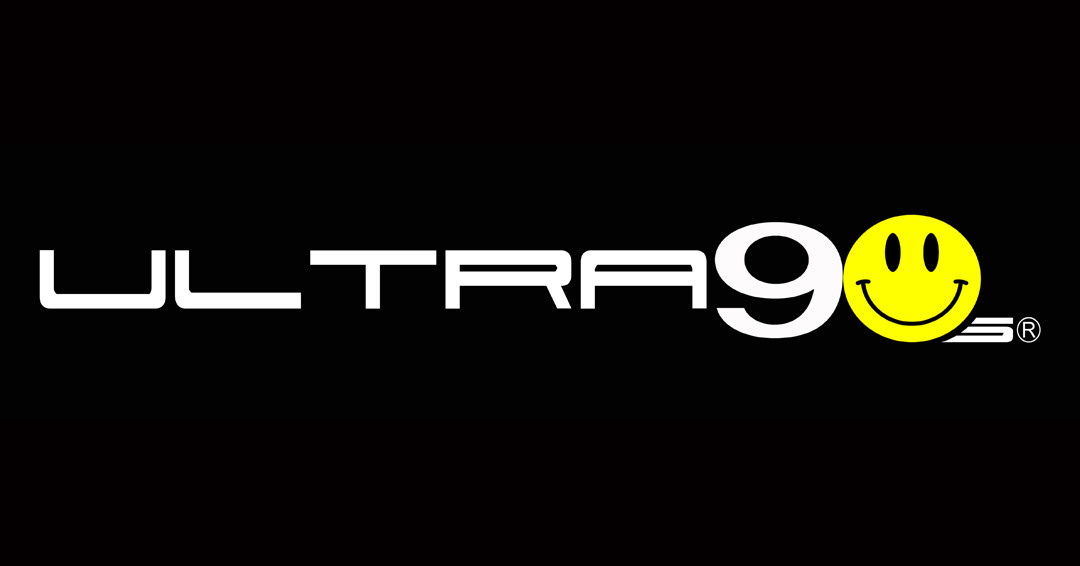 If you are looking for a reason to book Ultra 90's ... you don't need one just book them as soon as you can

these guys will blow you away!!

We were looking for something different for or wedding entertainment and came across these guys online.From the moment of booking to the time leading up to our big day Kelly was always very helpful and quick to respond. sending out easy to understand contracts and all the information we needed.

On meeting the guys it was like catching up with old school friends , very polite, friendly and accommodating. They knew exactly what they were doing and we happy to work around our needs.

Now most importantly the one thing we wanted to do was surprise or guests with something show stopping and Ultra 90's did that and more .... These guys deliver a high energy, full on professional show effortlessly, and hats off to the girls for incredible vocals. Just when we thought it couldn't get better it did as they smashed every old school dance track they performed , then shocking us all and sending everyone crazy with drum and bass and happy hardcore.

Our guests are still talking about our reception now .. saying it was the best they have ever been to and QUOTE : "This isn't a wedding its a rave"

In short BOOK THESE GUYS NOW ... if your lucky enough to have them at your event you will not regret it.
Aimee & Luke - Wedding, Heathrow
J'Amy Winehouse
J'Amy Winehouse has to be one of the best tributes acts I have ever seen, not only does Kelly sound like the real Amy but J'Amy's performance makes you feel like you're at an actual Amy Winehouse concert. I couldn't recommend this act enough if you're looking for someone to put on a great show.
Ash James - Bangor Academi - University Summer Ball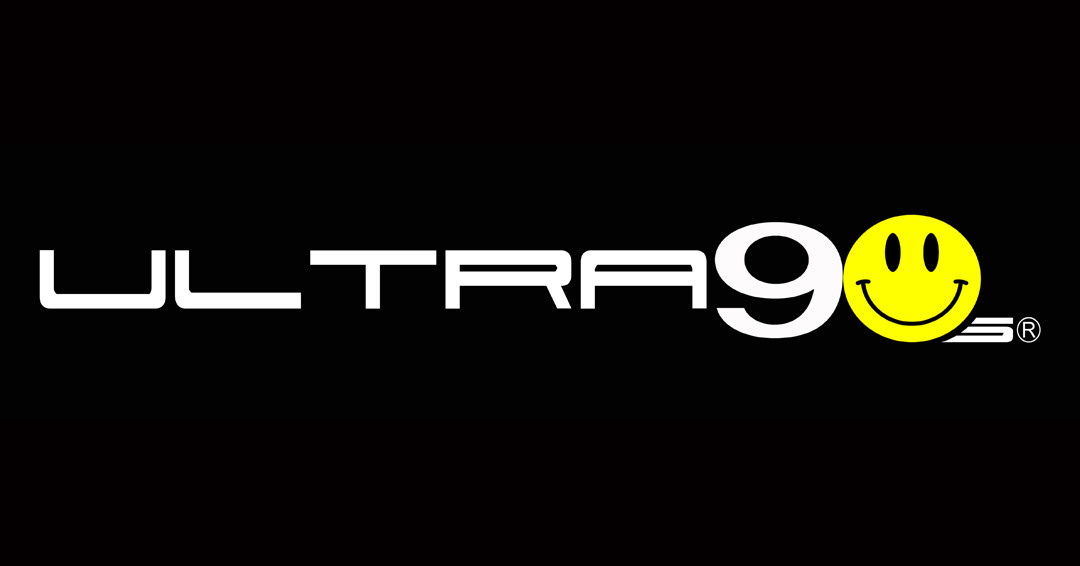 Last Thursday I was away on a business trip to Macedonia, and had a text from my wife saying you were on at Hoburne on Saturday. So on Saturday at 08:00, and some 1740 miles from South Cerney, I started a trip to get to the site by 21:30, I don't know how many speed traps I navigated, or what level of abuse was hurled at me as I battled to get to the site for your starting time. I had to get there.
But I made it with 30 mins to spare !!!! And can I say I was not disappointed in any way, I have seen you guys (and Kelly of course) a number of times at this site, and on every occasion you have given a show that is one of the best I see. I regularly go on cruises, and they put on various shows that are of supposed "west end style" quality, but they could learn so much from you.
My trip was good, but the getting back was better!!
I hope you continue to perform and entertain for many years, and I will be coming to see you again for sure. I think you are back at Hoburne later this year?
And one last point, at the end of the show Kelly went into the audience and had selfies with a number of people on the dance floor (including me I hasten to add), this was greatly appreciated by all, and is was I would call a nice touch.
Well done Ultra 90's and long may you rule
Dennis Jones - Guest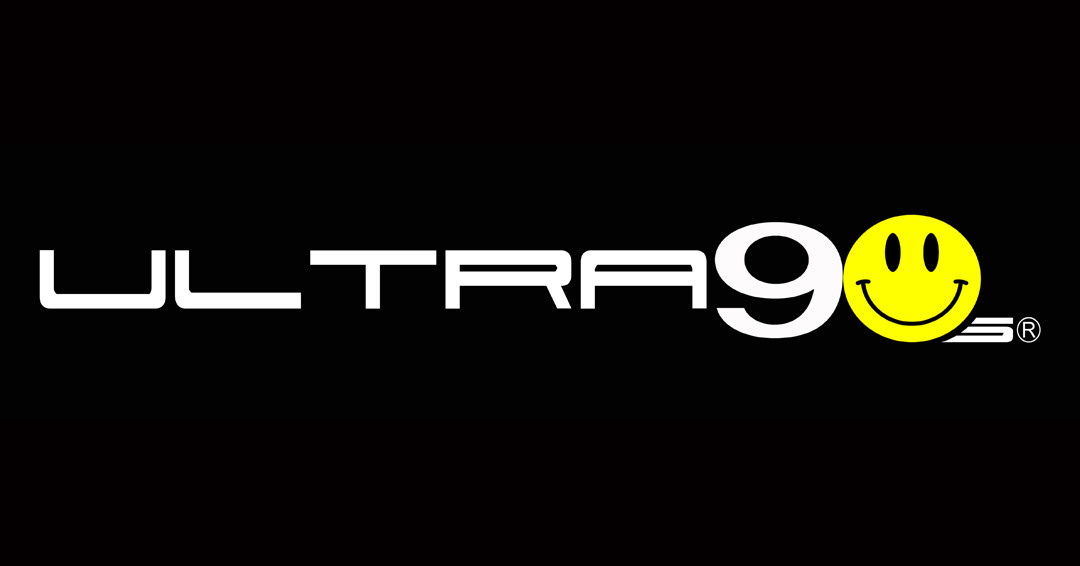 Brilliant! Ace! Back to my youth! :-) The place was rocking at Southview. The entertainment should always be this good!
Made my holiday and it's only the first night xx
Suzanne Fish - Guest
Ultra 90s Fresh
Great working with you all tonight - fantastic night - damn you're all talented!
Ritchie Austin - Illusionist
Ultra 90s Fresh
Absolutely awesome, crowd loved them. Doing 90's Classic songs proud x
Josie Webster - Entertainments Manager
Ultra 90s Fresh
Saw Ultra 90s Fresh at Naze tonight - they were amazing!
Sasha Jayne Cornell - Owner
Ultra 90s Fresh
Brilliant night at Romney Sands guys. Really enjoyed ourselves, it was great! Thanks
Hutchings Stephen - Guest
Ultra 90s Fresh
Thought you were brilliant at Camber Sands. Best Act we've seen in 5yrs at this park. Well done and thank you for a great night x
Sarah-Louise Brozdowski - Owner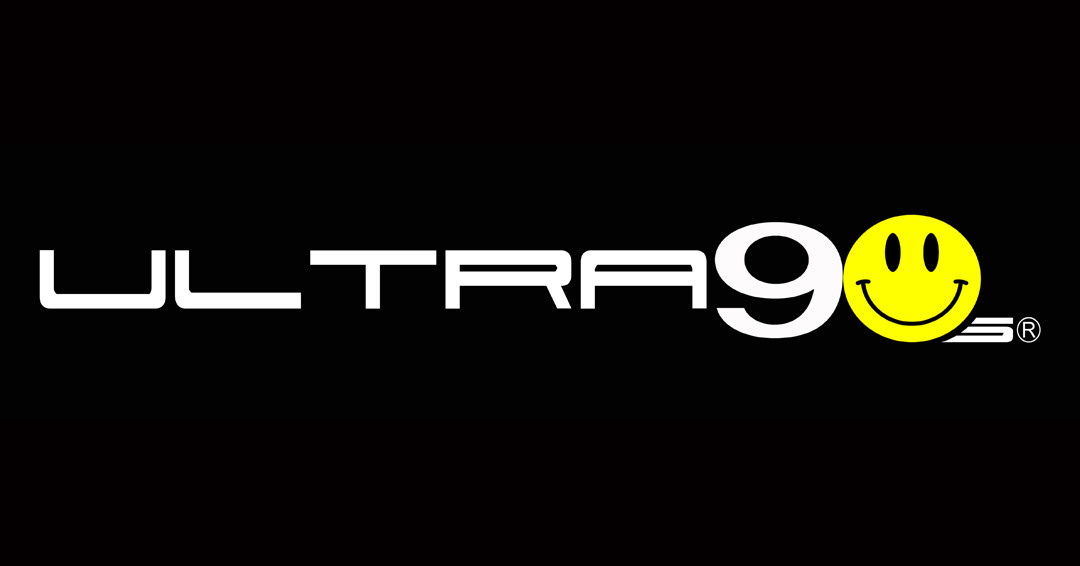 Kelly - Words can't say how much I appreciate what you did for us last night!
Thank you, thank you, thank you to you and the guys for making it the best fundraising night ever. You guys are unbelievable! We raised £2850!!
You should (and I'm sure you are) be very proud of what you achieve week in week out. Thanks so much.
Phil Thomas - Charity Event Organiser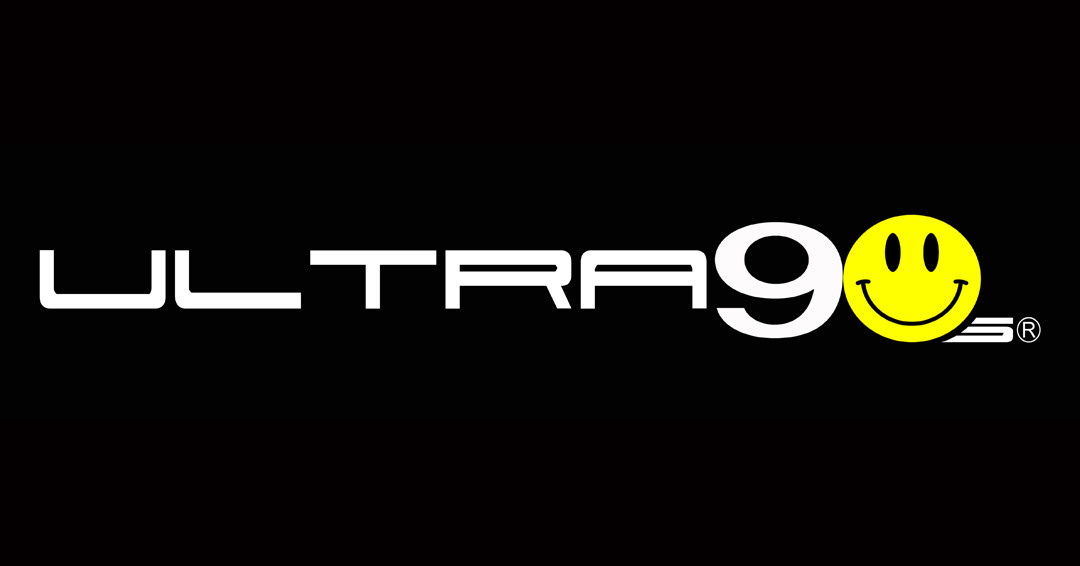 We had Ultra 90s, who also played at our Willy Wonka-themed wedding in 2013. They do all the classics and got everyone up dancing, as you can see from the pictures. (OK! Magazine Issue 972)
Katie Price, Bride, Long Furlong Barn, W Sussex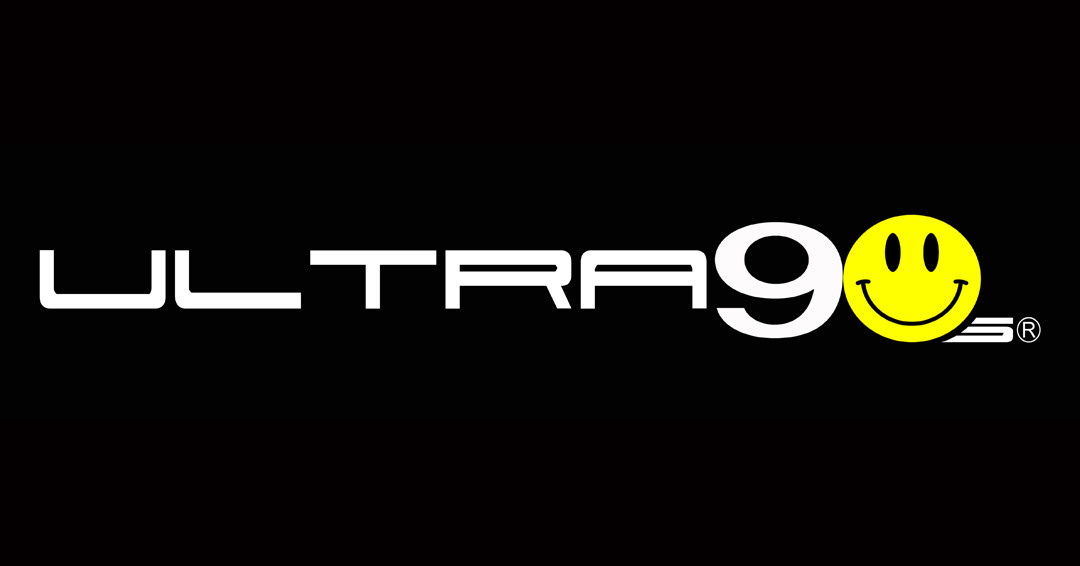 We've seen the show 5 times now, get goosebumps when you come out. When you hit that drum at the start, it's just awesome, we love it. And your voice is incredible. We'll see you again in July!!
Tracey Hutton, Brean Leisure Park, Somerset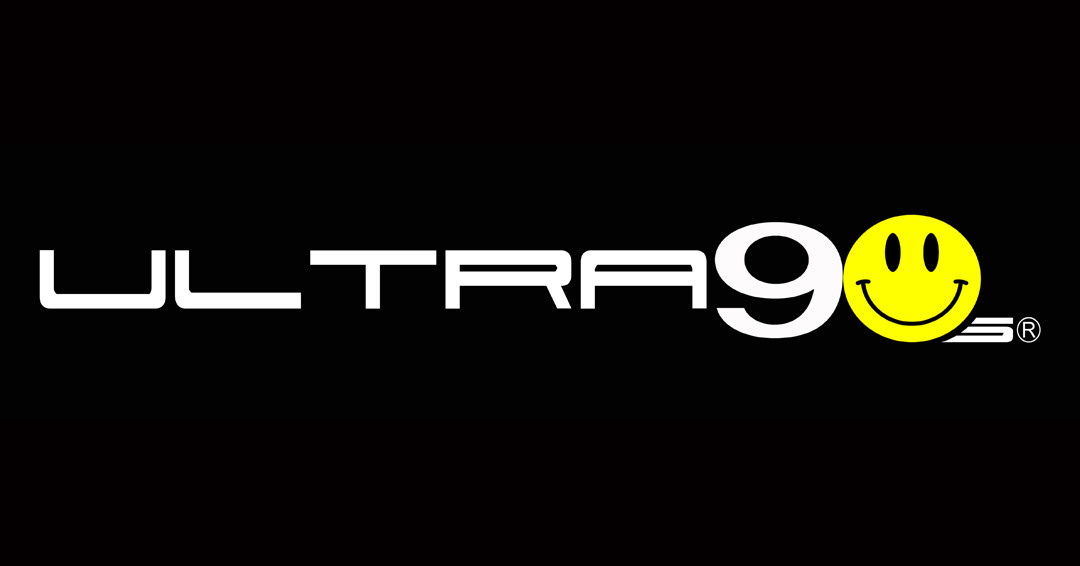 Hi Kelly,

Just wanted to email quickly to say a big thanks for all your hard work on Saturday, you guys were amazing and was a pleasure to watch you all perform.
Kind Regards
Josh, Events Coordinator, Long Furlong Barn, Sussex (Katie Price & Kieran Hayler renewing Wedding Vows Party)
J'Amy Winehouse
Thank you so much! It was more than I could have dreamt of. I found a number of Amy Winehouse Tributes online and kept coming back to yours as you sound just like her, incredible. And you singing with the Band after your set, just put the icing on the cake. Thank you for a very memorable night!
Lilia Sabbagh - Valentines Dinner, Qatar, UAE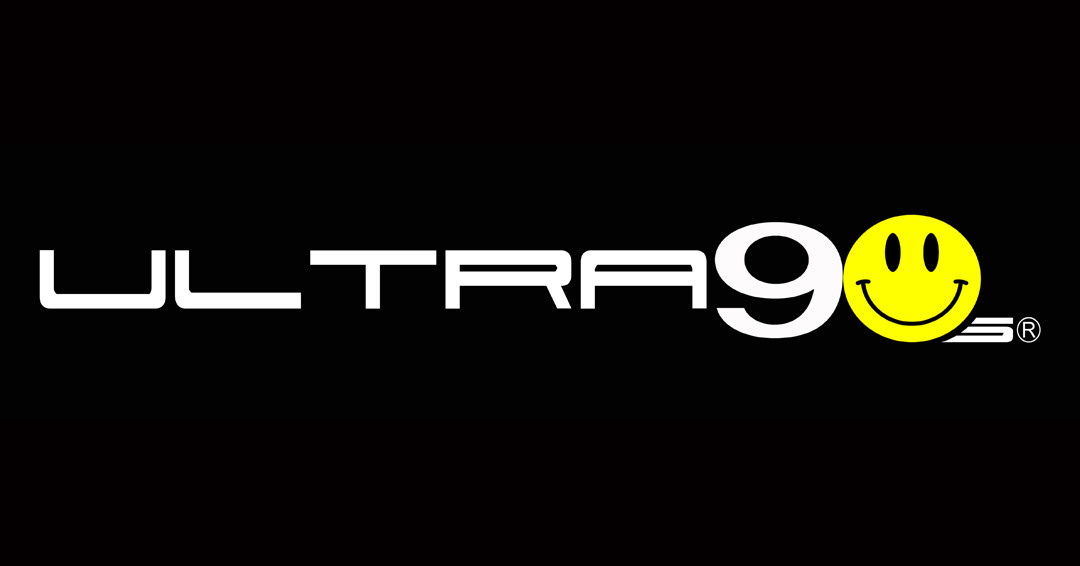 We loved your performance on Friday! It was so much fun: absolutely brilliant. Contact was great, we had all the info we needed. Standard was very high. Many thanks
Lauren Dobbs, Organiser, Browne Jacobson LLP Christmas Party, Pitcher & Piano, Notts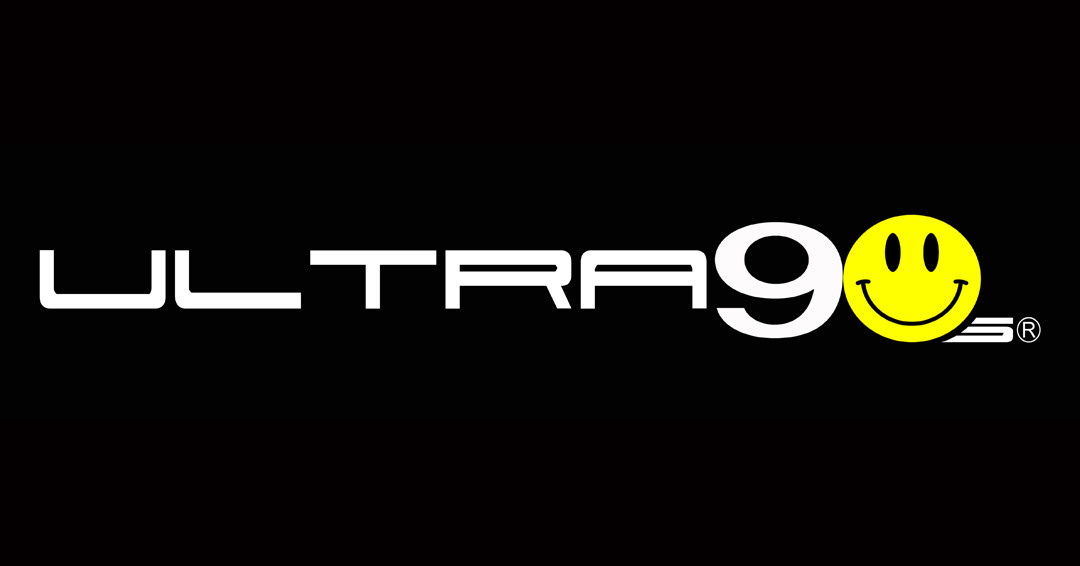 Another fantastic night. Dance Floor packed for nearly the whole 2hrs you guys were on. Big thank you and hope to see you next year. You were awesome!!

Thank you so much! :)
Steve Purchase, Manager, Oake Manor Golf Club, Theme Nights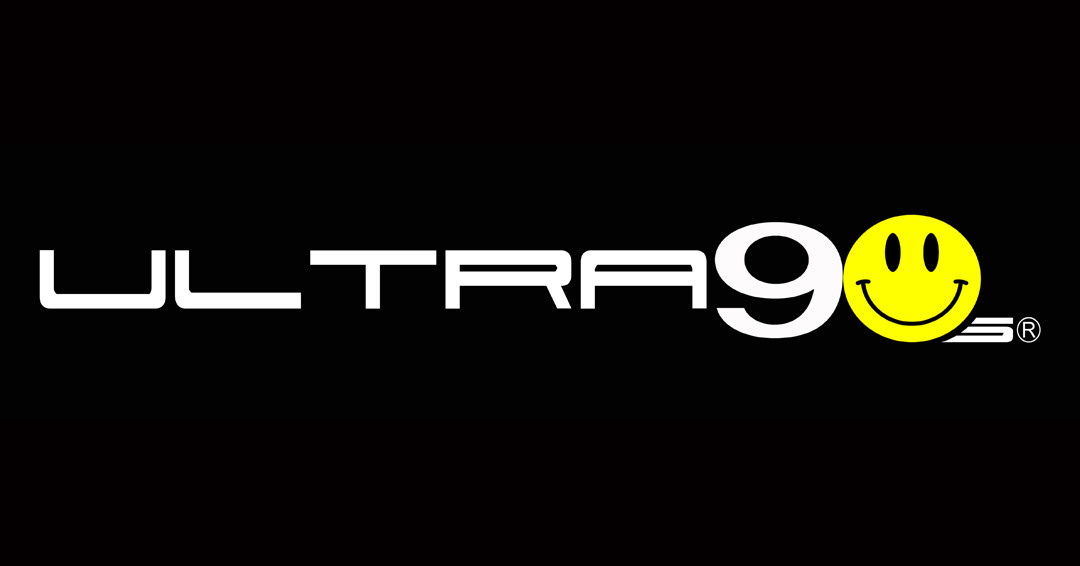 Absolutely Outstanding! Tremendous. Thank you so much, everyone has loved it. You guys are just brilliant. We have to get you back next year!! Thank you for a great night.
Maurice, Manager, Grosvenor Pulford Hotel, Christmas Party Night, Cheshire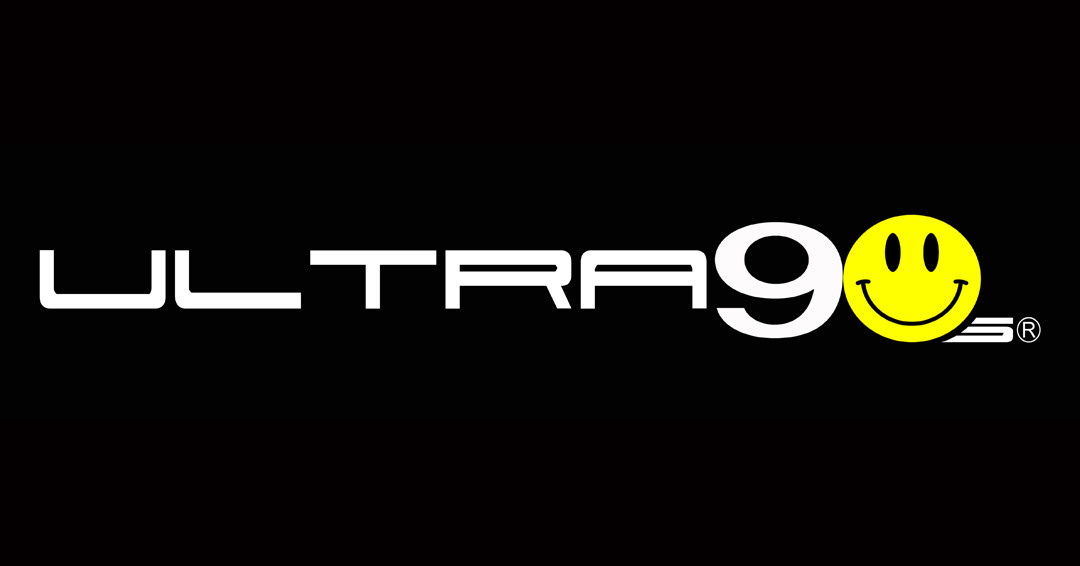 Thank you so much for playing at our Wedding! Everyone loved you and all said they'd never seen so many guests up and dancing at a wedding before! You made our night!!!
Kate Carnegie, Bride, Audleys Wood Hotel, Basingstoke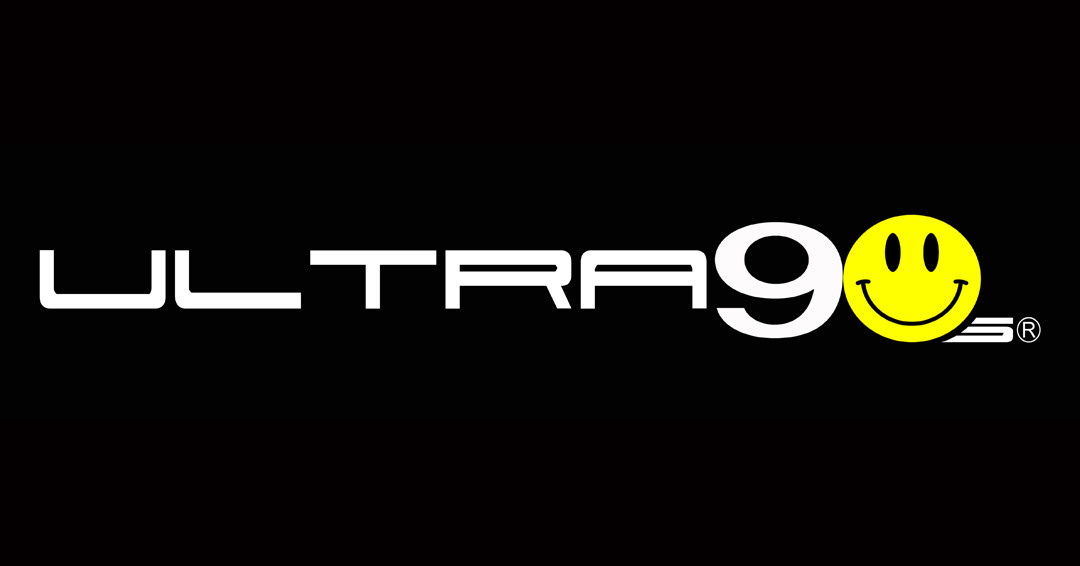 Hi – I saw your group at the Beachcomber and want to say it was awesome. Amazing group, fantastic, your vocals outstanding. I've never seen a dancefloor fill up so quick, within 5 seconds, that's how good you all are. I've recommended you to my mates. You guys are amazing, Keyboard player – brilliant! Sound quality top, perfect. Your vocals pitch perfect!
Rob Jeynes, The Beachcomber, Brean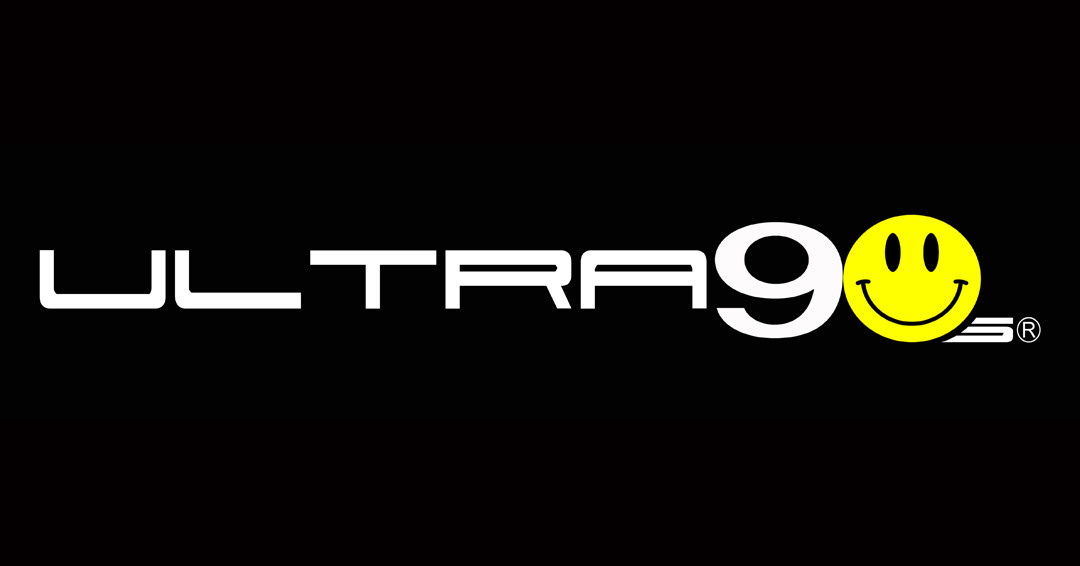 Apologies for not getting in touch sooner - thanks so much for the event on Friday - it was excellent, I thought the show was really tight, well-staged and far surpassed my expectations, we have had loads of good feedback.

We would love to have you back again next year, Thanks again for a great performance
Mark Hollington, Hospitality Manager, Southend Theatres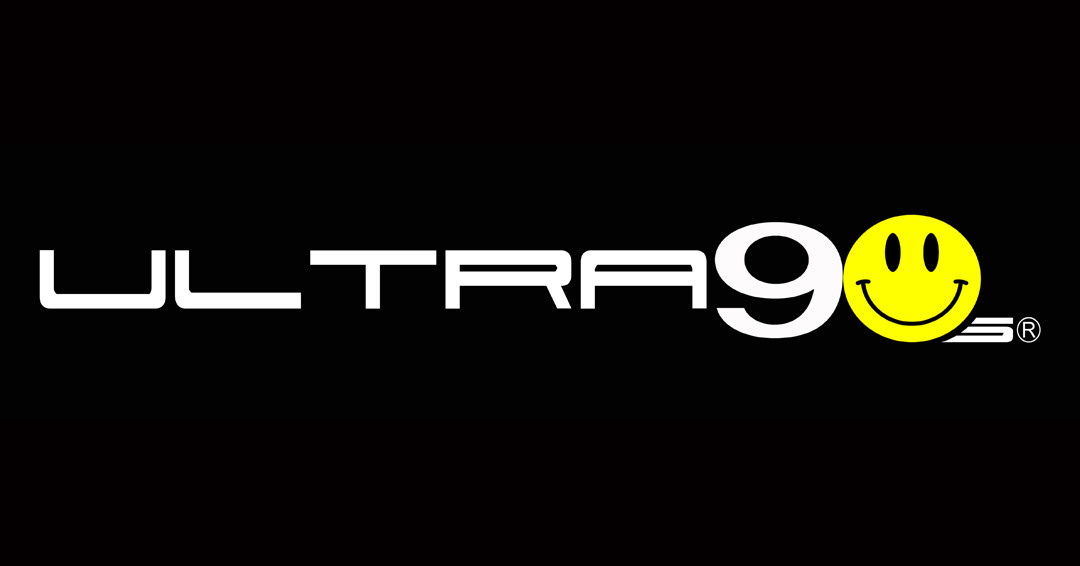 Ultra 90s are quite simply the best high energy live act we have ever seen at Sleaford Oktoberfest. Ultra 90s are by far the top act for getting people to the stage and dancing their hearts out. It is such a sight to behold. Jaw-droppingly talented vocalists & musicians, they also have great audience rapport on stage
Ollie & Will, Organisers, Sleaford Oktoberfest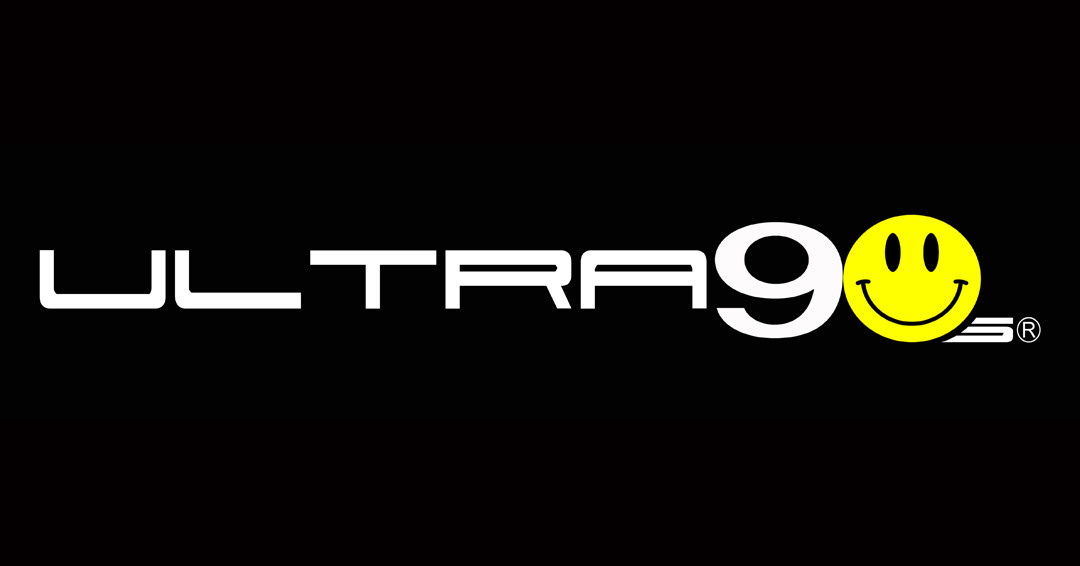 You Smashed it tonight!!

Actually made the hairs on the back of my neck stand up at points! Music that defined a generation! SPOT ON!

OMG Had a fantastic night in Wells Next To The Sea – you're out of this world – thanks for making it a night to remember
Wells Carnival, Norfolk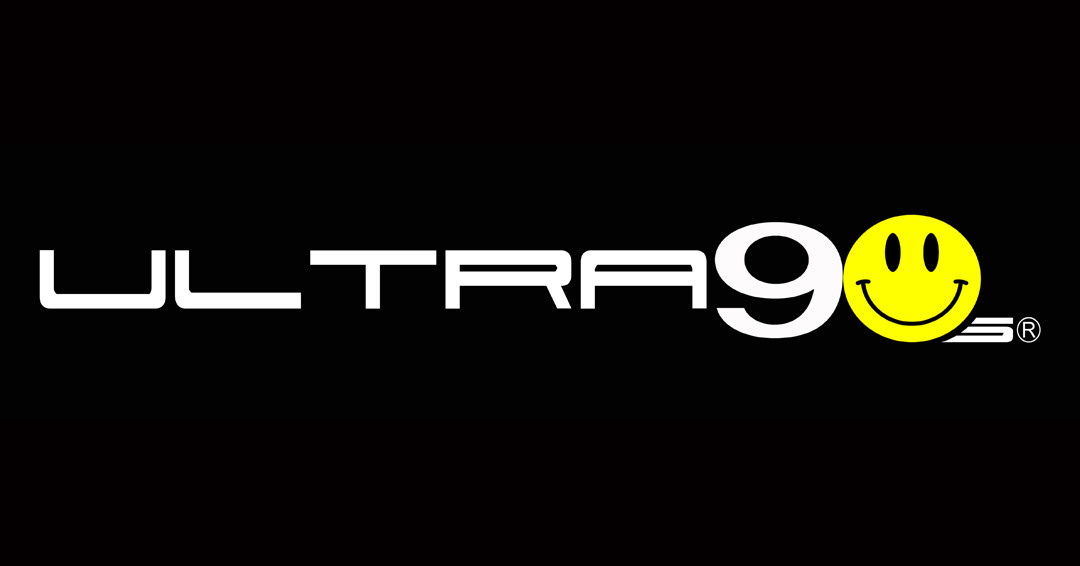 Hi Kelly.. Just wanted to say a massive thanks for playing our Fest..... You have gone down in Fest history as the most loved band to date....... The positive feedback has been absolutely mental!!!!! A very polished performance and me and Cheesy (other backstage guy) just loved the band, top top drummer and guitarist a nutter!!!! :-)....

It leads me to say that cheesy and i think a re-union with that crowd maybe in order at The Cleethorpes Fake-Fest we are licensees again for next year!!!

We wud love to have you there to really start the party....

Once again thaaaaaaaank you....Nick....xxx
Nick Wright, Organiser, Healing Village Fest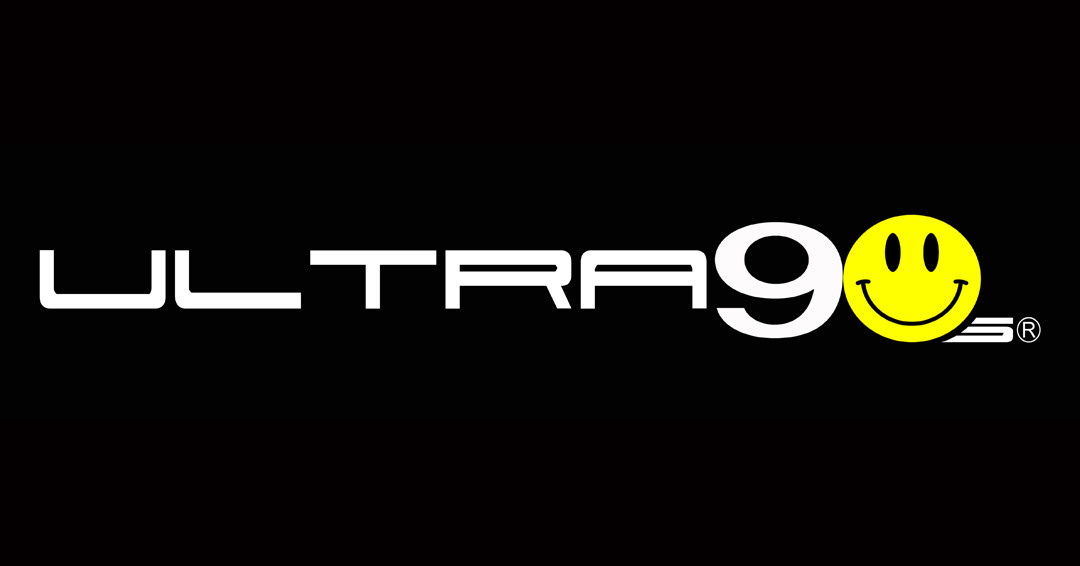 Kelly and Chris - thanks for your tremendous efforts on Saturday night. It was a really good atmosphere with a great selection of music, and your input helped make it that way.

Our total raised was well over £12,000.00 and that will go to Cancer Research, St Barnabas Hospice, and Dove Hospice in Harby.
Once again a very very big thank you
Phil Noon, Organiser, Knipfest, Charity Festival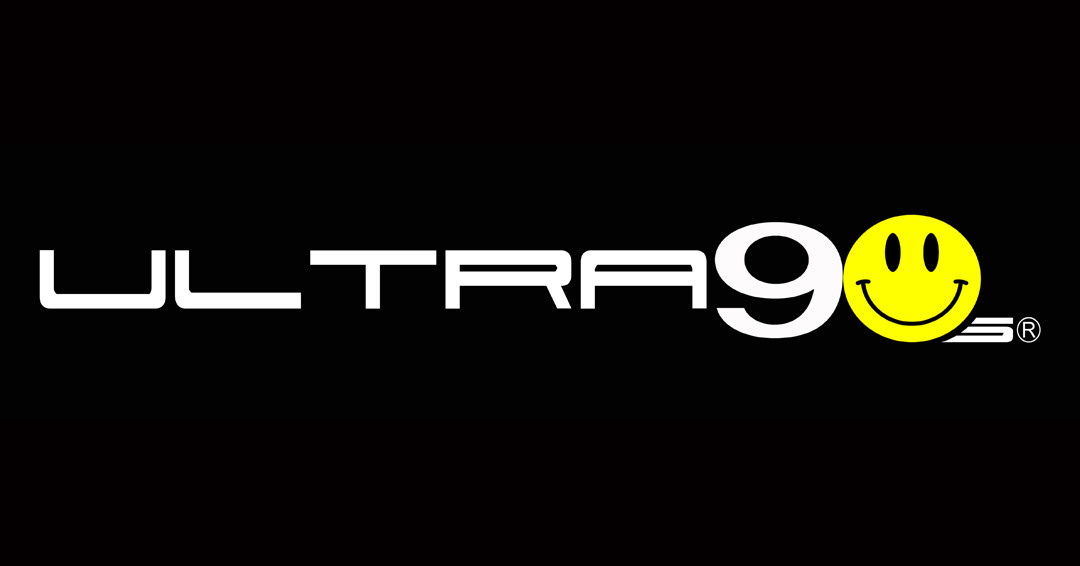 … the best summer ball for many a year. With Ultra 90's the main stay with their fabulous light show, dancing girls and great voice in Kelly, was the main vocal act of the evening.
The whole evening was splendid and all of your artists were well looked after as they so looked after us. I look forward to our continued engagement towards are future events and please do pass on my gratitude to all for a superb evenings / early mornings entertainment.
Alan, Organiser, RAF Mawgan Summer Ball, Cornwall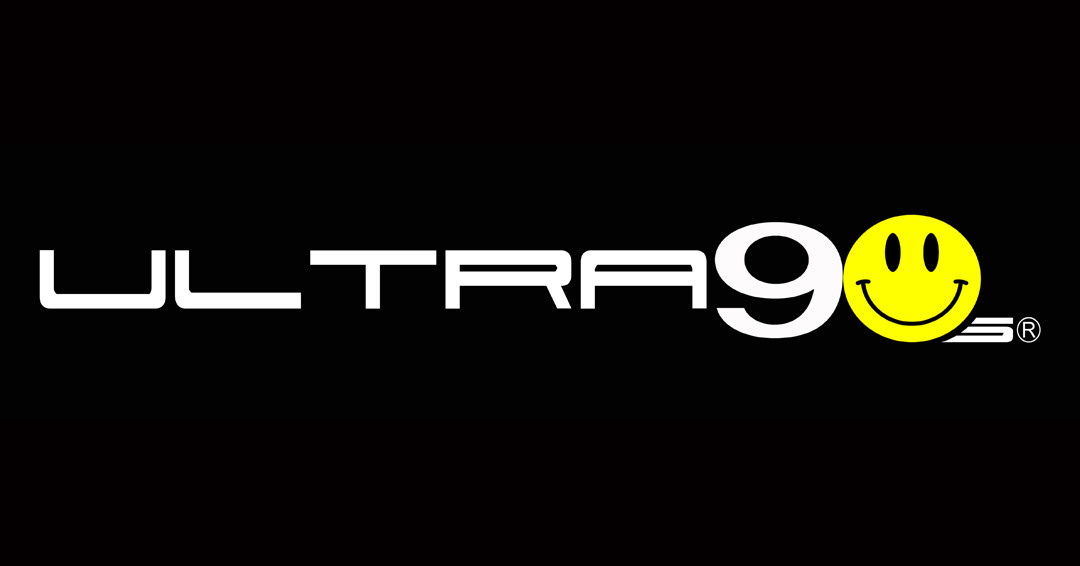 I asked Jo and Hugh what they were looking forward to the most about their wedding, and without hesitation Hugh said for him it was the party in the evening, and especially the band - Ultra 90s - and I can now see why. As a teenager of the 90s myself it was incredible to be there, and can honestly say that Ultra 90s are one of the best bands I've *ever* seen at a wedding, and they created (along with a mostly shirtless Groom) one of the most electric party atmospheres I've experienced! It was more like a gig!
Adam Mason, Photographer, Wedding, The Hillbark Hotel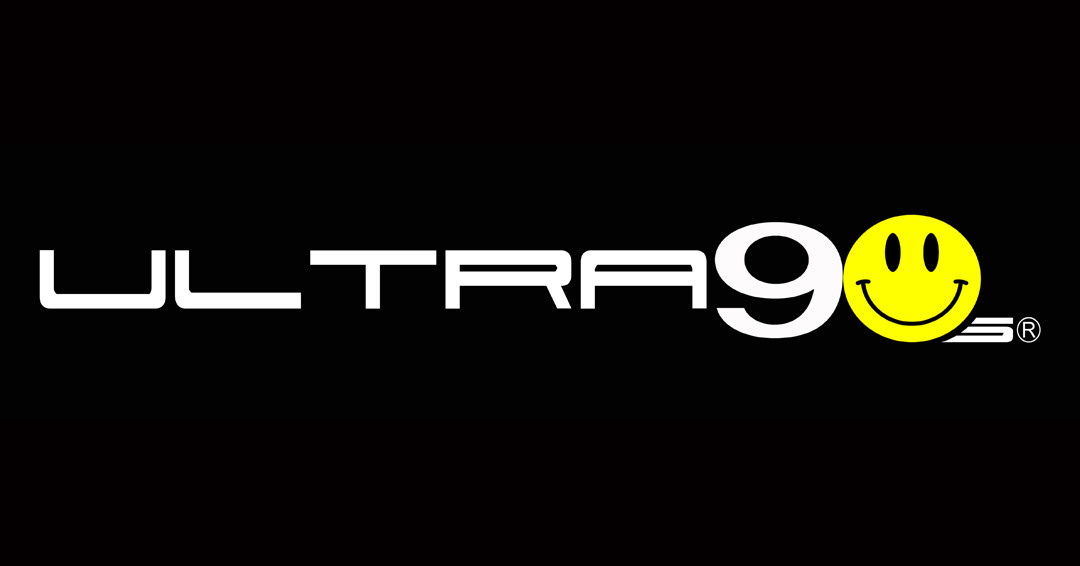 My friends were completely blown away by you guys. Was the best ever set I've heard in my life too. Still getting shivers from it. Your show was one of the best parts of the day!!!
Contact leading up to the big day was perfect. Very fast, effective and answered every question asked.
All the info was excellent including the website which I thought was impeccable and even before first contact made me feel at ease.
There was nothing you guys could have done better before the event. Thought the operation was slick, concise and to the point. Band members were excellent. The drummer arrived first and was really approachable and full of fun. I really enjoyed how you came to speak to us before going on stage too. Really added to the hype.

The performance was just unreal. Sound was incredible, better than some funktion one set ups I have heard. Lights out of this world as was the video projections. Each band member was out of this world. It's far too hard to describe the emotions but cannot wait to see you live again.
There was only praise from the wedding guests. Even had my 93 year old granny on the dance floor. Never seen so many of my friends taken back to their youth and had a few on the verge of tears. Some took your business cards to tell their friends to book you!!! Pretty sure a lot of the guys will now be following you on Facebook.

Jo and myself are going to book tickets to see you on 12 Sept at the BA Concorde Club at Heathrow. Once my friends know I'm sure they'll come too!!! I'll also stick out a post for you telling them.

Thanks so much for playing for us. We will 100% be booking you guys again. The level of professionalism from you and your team was beyond our expectations!!!!
Can't wait to see Adams pics too. He told me he expected it to be crazy but nothing like it actually was.
Thanks soooo much for everything
Hugh Hartnett, Groom, The Hillbark Hotel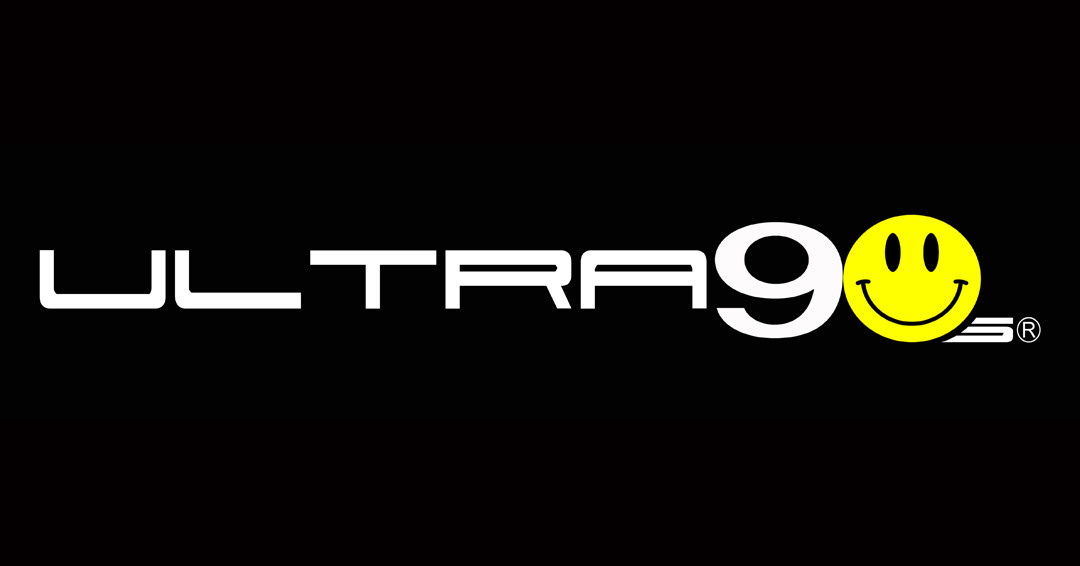 Ultra 90s exceeded expectation, a tremendous performance and one that generated a superb atmosphere from start to finish! All of the 'old skool classics' were brought 'back to life' and were thoroughly enjoyed by the entire audience, regardless of age!
A big thank-you to Kelly and the team as you have significantly contributed to this event being marked as our most successful and enjoyable to date!
Craig Hardy, Manager, 2Touch, Sunderland Stadium of Light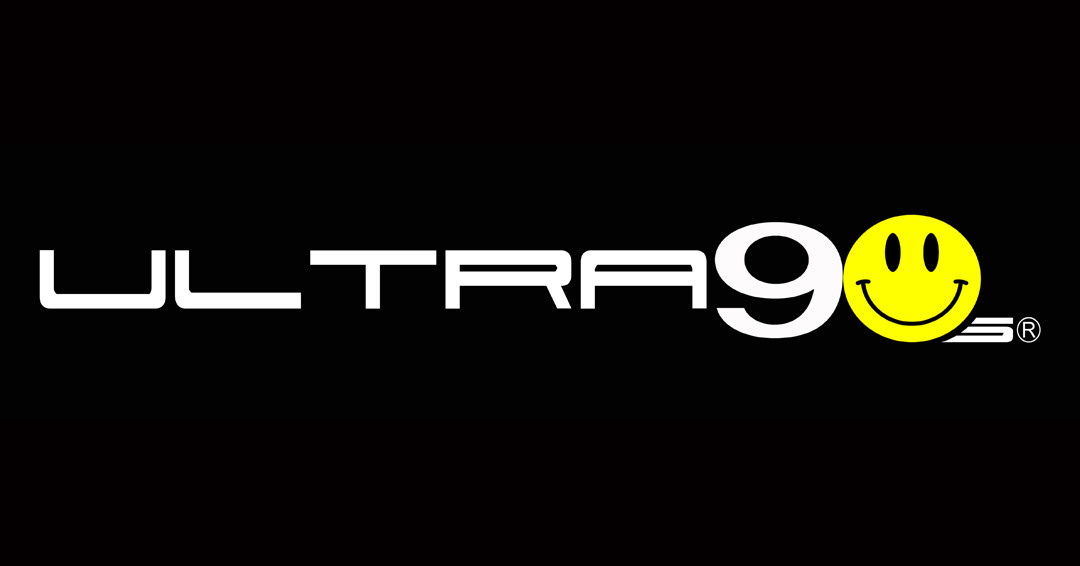 We just wanted to say a huge thank you for making our wedding day abs amazing!! Had nothing but positive feedback about the night & yourselves you really did make our day so amazing!!
Michelle & Jody, Wedding, Derby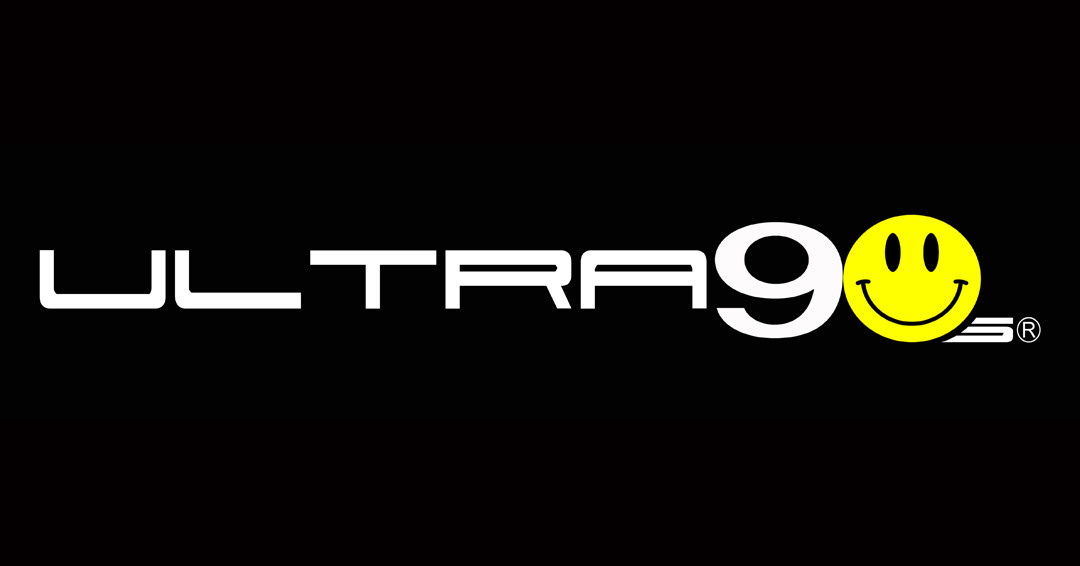 Bands went down a storm!, particularly Ultra 90s who absolutely rocked the place! What a phenomenal Band and lovely guys too!
Neil, Organiser, BusFest, Malvern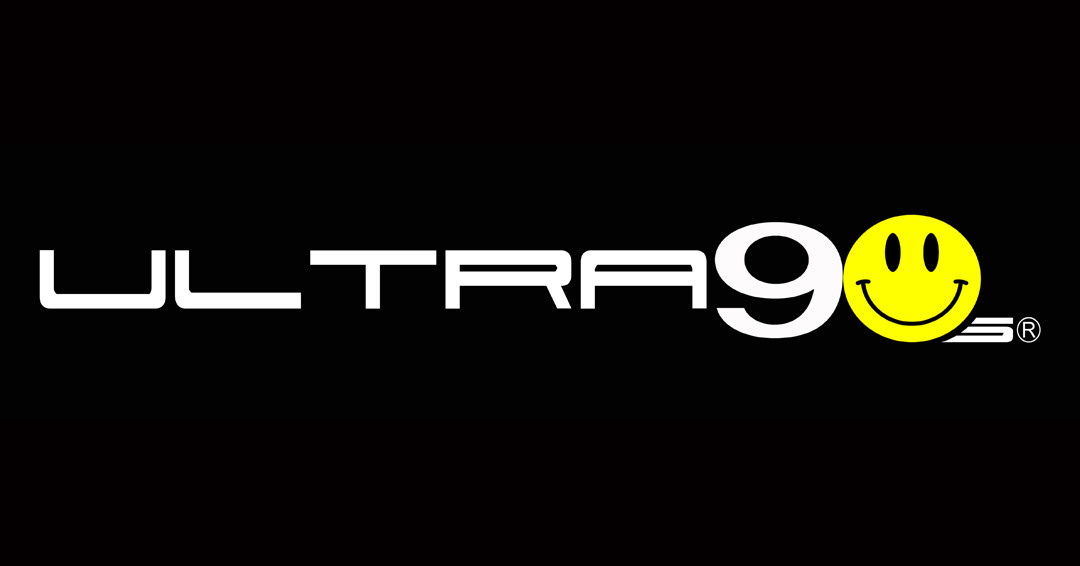 Exciting and truly professional dance tribute band, polished vocals and fantastic sound and lighting if you are looking for entertainment that is unique full of life then you have to check out Ultra 90's
Matt Cornish, UK Tribute Artist Directory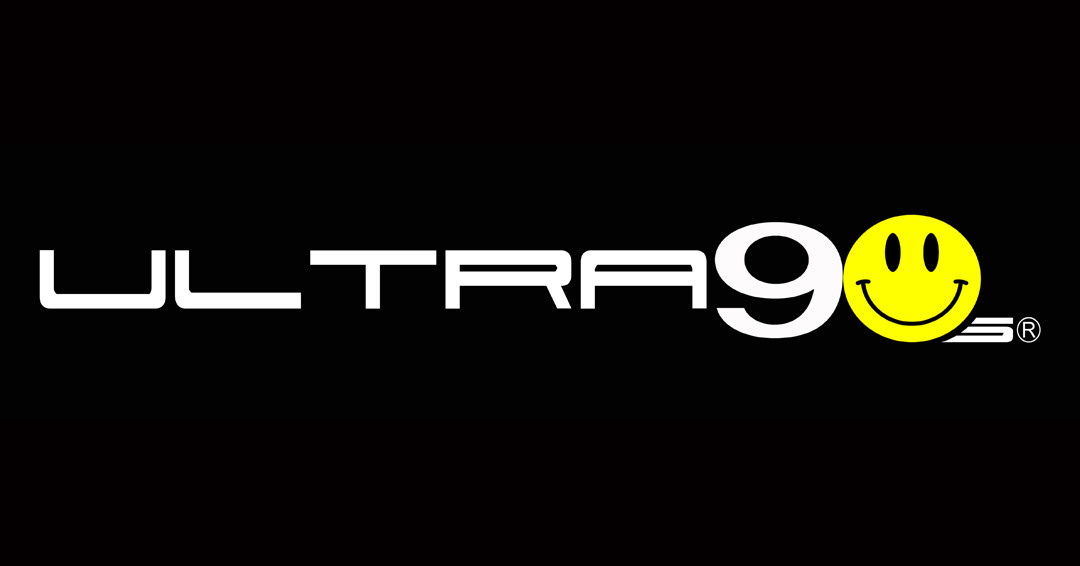 Ultra 90s took the roof off the VIP tent at Tribfest Music Festival!
White Beam Records, Crew, Tribfest, Sledmere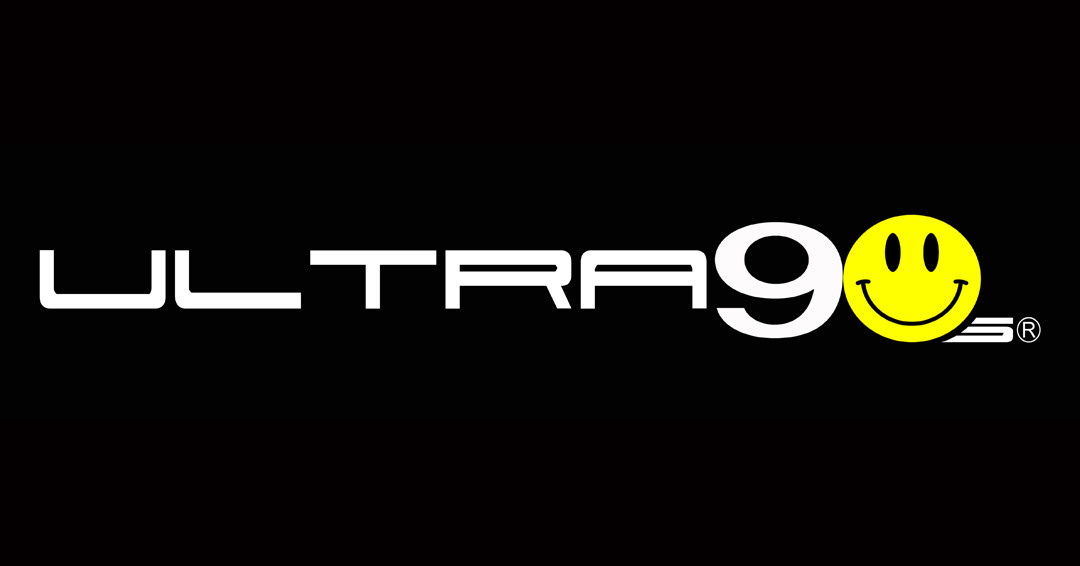 Nice to meet you at Tribfest, you guys looked and sounded great, a shame we could only witness it from the side of the stage. Crowd were really buzzing after that and made our job easy! If we ever get bored with the 80s and decide to tackle a different decade, we know we'll have to face some serious competition! Hope to bump into you somewhere on the road in the future. All the best
Party Fears Three, 80s Tribute Act, Tribfest, Sledmere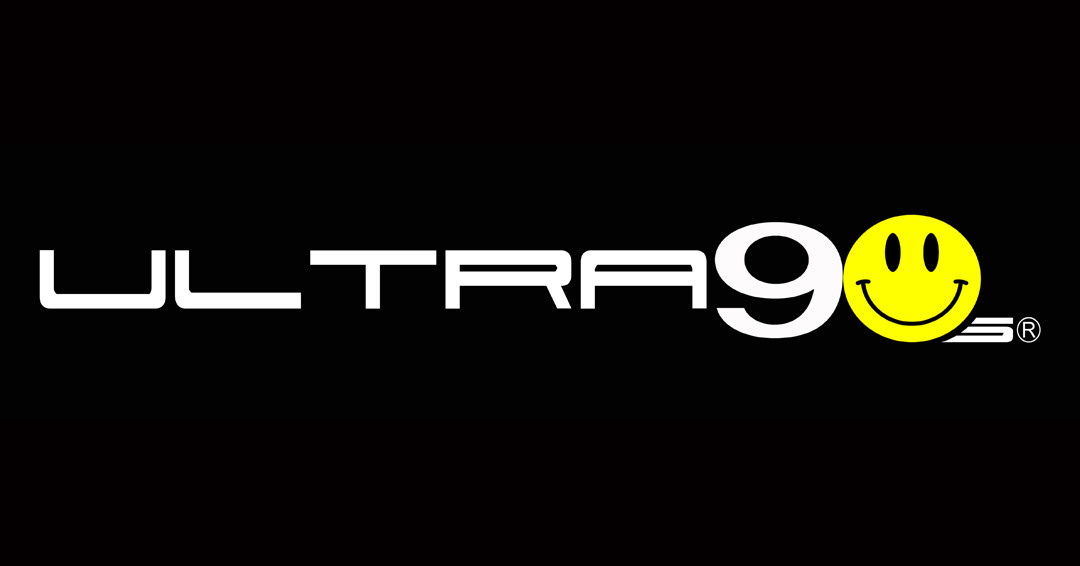 Tribute" does not do Ultra 90's justice. First time I saw the show in Hull I was blown away by the production. I have since booked Ultra 90's for Wakefield Pride and will be booking them again
Mark Scott, DJ/Host, Wakefield Pride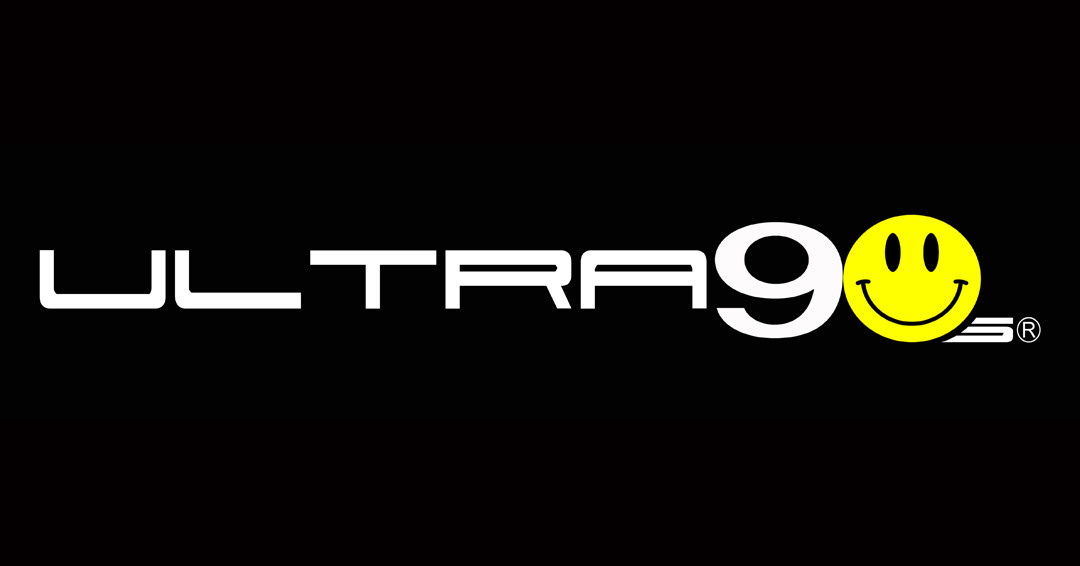 Wow!! to you Kelly Borkertas - Ultra 90s were amazing, you got them all in the tent from the sunshine outside and everyone dancing. It was a fantastic set and everyone was talking about you guys backstage and out front. I certainly think you left your Ultra 90s stamp on that day. Amazing, thank you x
Jez Lee, Organiser, Winterton Fake Festival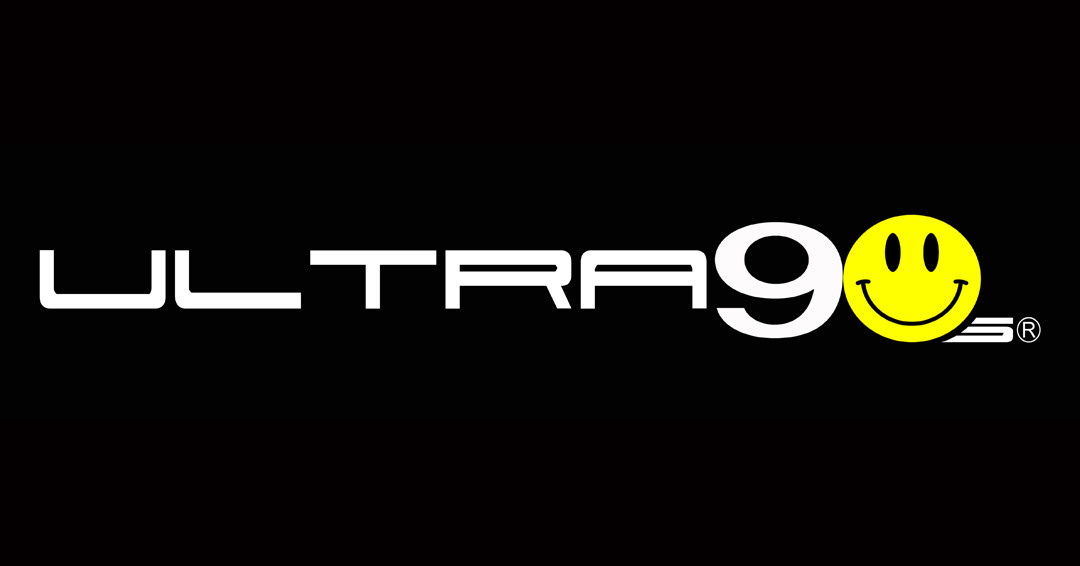 Hi Kelly

Thank you so much for everything.

You guys were amazing and needless to say I have had a few enquiries about you guys from guests.

Communication was great, it was professional and timely. Great value for money - really and truly the best money spent on the event! The set up was really straight forward and extremely smooth. I thought you and all the other band members were really very friendly, approachable and Lovely. I think your boys were quite popular with some of the girls (and boys) in the room haha. You were of course beautiful and an exceptional voice. The set was perfect - what more can I say.


It completely exceeded my expectations in every way. We are planning our wedding next year and we have already decided who we want our band to be!!!


Kelly thank you for everything it was incredible!
Warm regards
Paul Hughes, Head of Retail (Asian Division), Ted Baker, 40th Birthday, London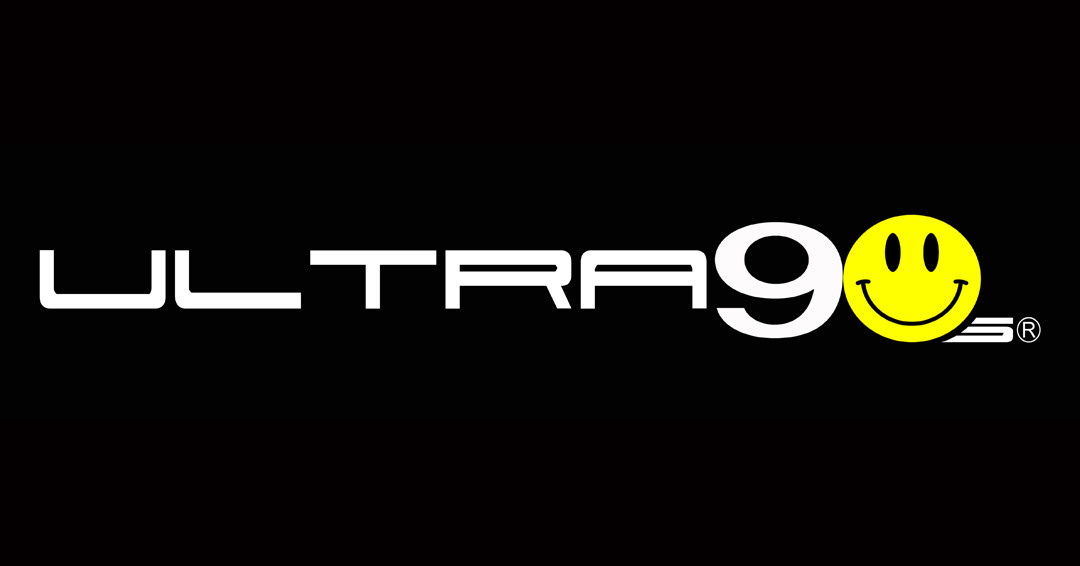 Having played my set I waited for the Ultra 90's band to come on, I've got to say I really didn't know what to expect as I've seen live PA's go bad in the past, however these guys played a faultless set of spot on cover versions of all your favourite 90's anthems, the crowd went mad and I even had a little dance myself, massive respect to the band, rapper and lead singer, you rocked it, thank you
Mark Wilkinson, MD Kidology London & Worldwide, 40th Birthday Party, London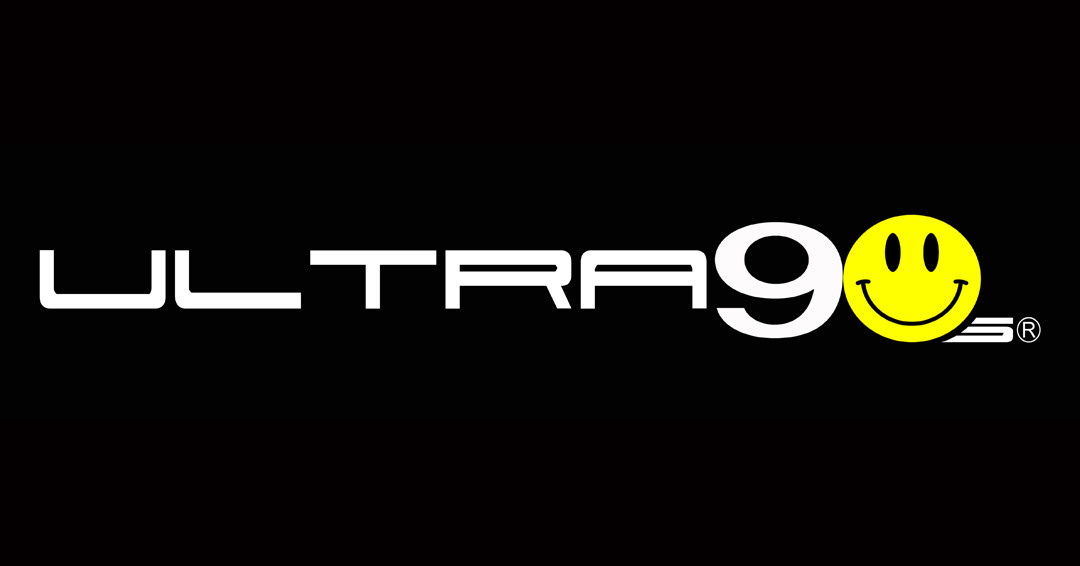 We had the pleasure of Ultra 90s at our Wedding - you guys are absolutely amazing, everyone loved you and I'll defo book again after this :)

(re-booked for renewing Wedding Vows Feb 2015)

Katie Price & Kieran Hayler, Wedding, Somerset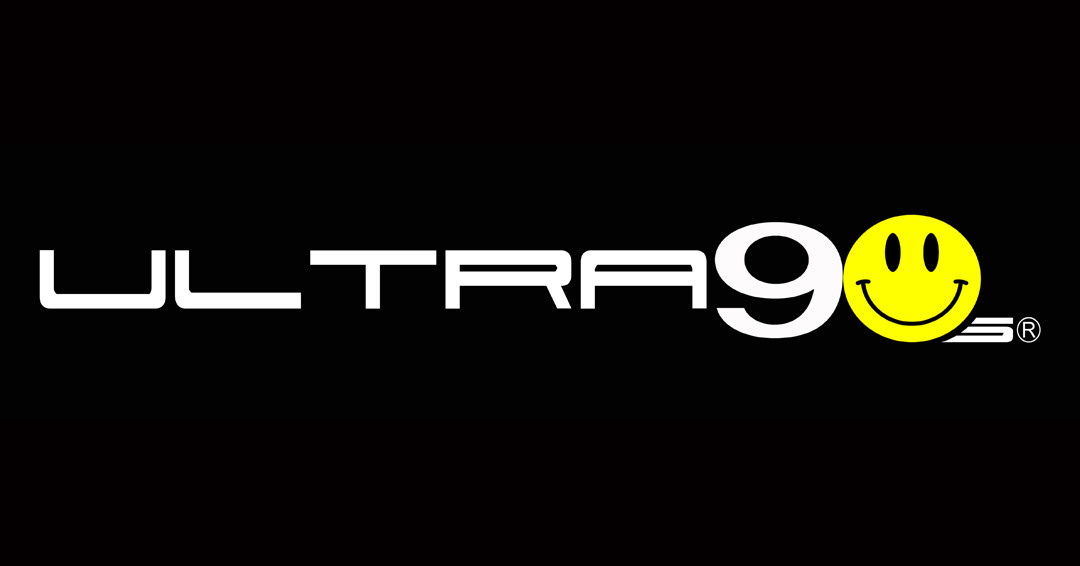 Kelly,
I have also had so many rave reviews from your show Saturday night. It's the first time in years I have seen the dance floor so full. We will definitely be looking to book you for the summer ball. And again many thanks for such a great performance and thrilling show
Allan Weir, RSM Royal Artillery Barracks, Larkhill
J'Amy Winehouse
We hired J'amy winehouse for our reception drinks at our wedding in december 2012. She was great and to say our guests were impressed was an understatement, they are still talking about her now! She sounds just like Amy did and got our big day off to the best possible start. Thanks for adding to our great day would not have been the same without you!!!
Kelly Rogers, Bride, London
The Motowners
Hello. I would like to thank The Motowners for making my wife's 50th birthday party a night we will all remember. Before they set up they were very friendly and helpful and they seemed to be looking forward to the night just as much as we were.

The morning after the party my wife and I received lots of phone calls and text from people who attended the party, saying what a great time they had and everyone of them said how much they enjoyed The Motowners and said what a good band they are, many commenting on Kelly's lead vocals. I wanted this to be a special night and The Motowners certainly didn't disappoint
Jimmy Moody 50th Birthday, Hartlepool
The Motowners
A massive thanks to you all, from David & Claire Weston, you were amazing at our wedding last night. All of our guests couldn't believe how good you were and you were a perfect way to round off an absolute cracking day, thanks again to you all 10 out of 10. Amazing, amazing, amazing
David Weston, Groom, Derby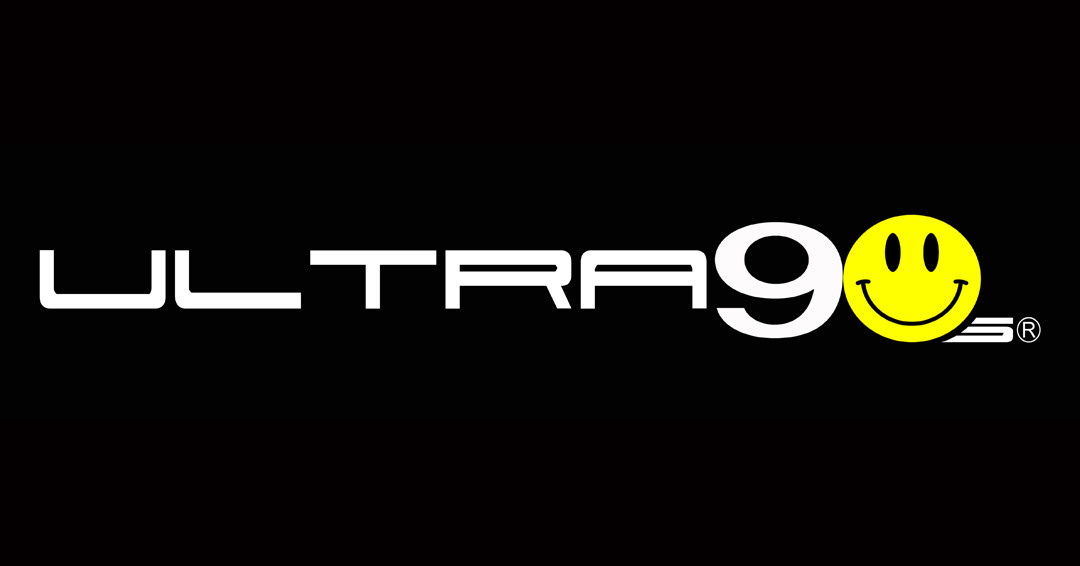 Also performing last night was by far the best act I've ever seen at a wedding. Never seen *everybody* enjoying themselves on the dance floor at a wedding before..! Truly awesome to see! Check out Ultra 90s - absolutely ideal for any event you've got coming up! Really made the evening!!
Mike Litchfield, Adore Photography, Leicester
J'Amy Winehouse
I was so impressed with the booking, performance and follow-up contact. First class. Very attentive, accommodating, professional and friendly. I emailed several questions before the event and all were answered accordingly, I don't think there was anything that could have been done better. An absolute pleasure, the act was Brilliant!! I would recommend J'amy Winehouse to anyone looking for a Amy Winehouse tribute act. Highly professional, personable and affordable.
Thank you for making my 30th AMAZING!
Kat Thorne, 30th Birthday, Portsmouth
The Motowners
Excellent as ever. Got everyone onto the dancefloor in minutes.
Many thanks
David, Organiser, Teachers Convention, Manchester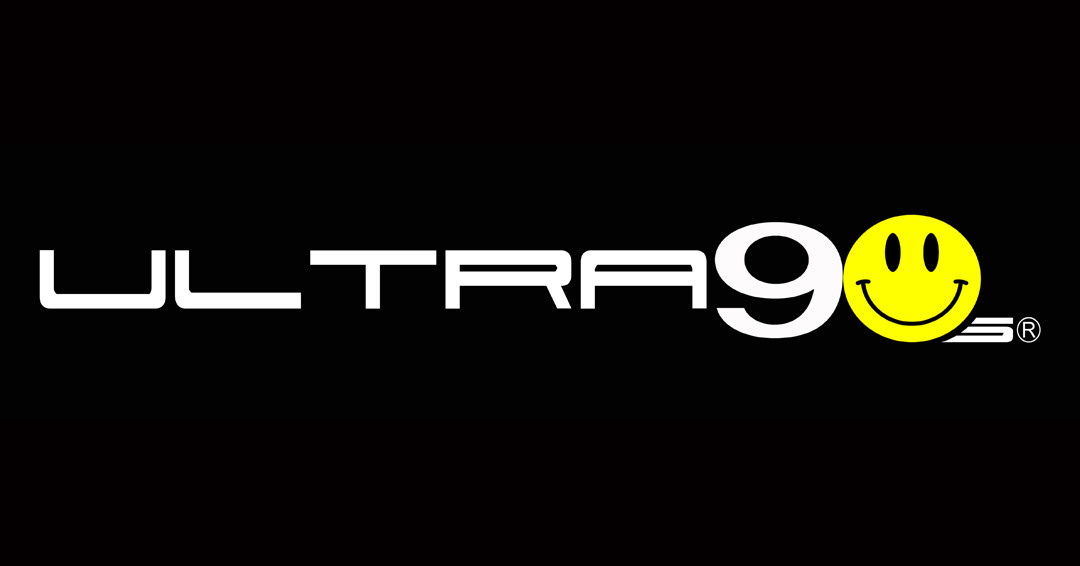 I would like to pass on that we had received great feedback from your performance, and you provided a night which was very much enjoyed by our students
Sam Ling, Union President, Southampton University
The Motowners
Thank you for such a great night, we raised over £1600..!! Everyone said how much they enjoyed the band, you were fantastic!! xx
Andrea Parish, Organiser, Charity Ball, Ancaster
The Motowners
Just to give you some excellent feedback for the Motowners that performed at our xmas party on sat 10th Dec. I have some really lovely comments from my colleagues about how good they were, they had us all up dancing and the performance was brilliant!

The time just flew by and the band were really really excellent so please give them my biggest thanks
Melksham Assembly Hall Christmas Party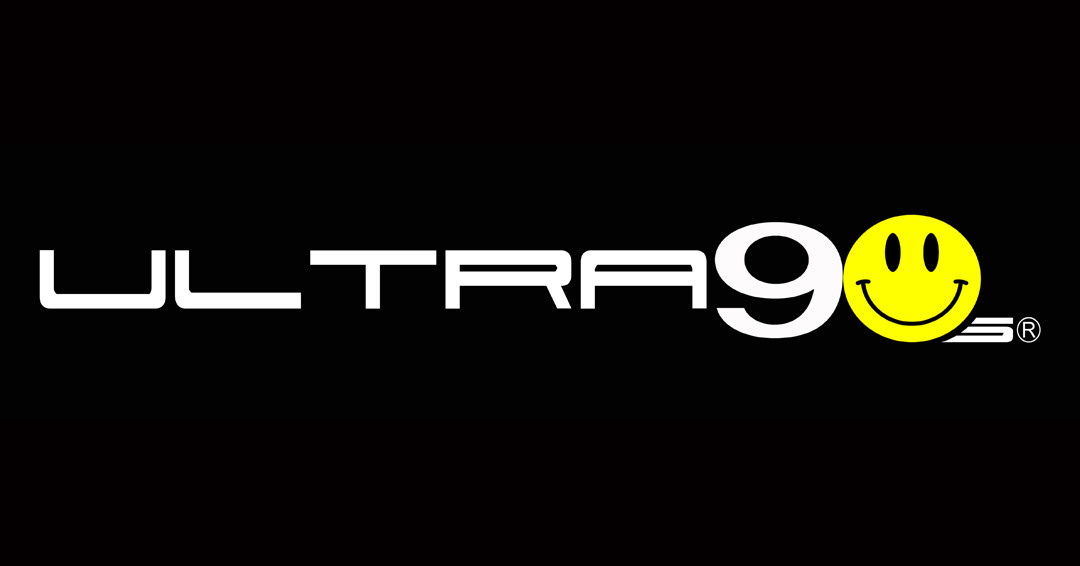 Hi Kelly, Just a note to say thank you for the excellent show at Hunstanton. The crowd absolutely loved it I have never seen the dance floor so full for so long. It was a pleasure to deal with yourself and your band and I would be pleased to recommend you to anyone.

Thanks again
Keith Israel, Organiser, Wash 2010, Hunstanton
The Motowners
All very positive feedback – what a fantastic band – they were absolutely brilliant and had everyone up on the dance floor in no time. The staff loved the music and thoroughly enjoyed themselves boogying the night away. Only negative was when the band came to finish the time seemed to go all too soon L. We will have no hesitation in booking you again for any forthcoming major events that require a band and I will be recommending to our other offices
Angela Rose, Deloitte LLP Party, Harewood House, Leeds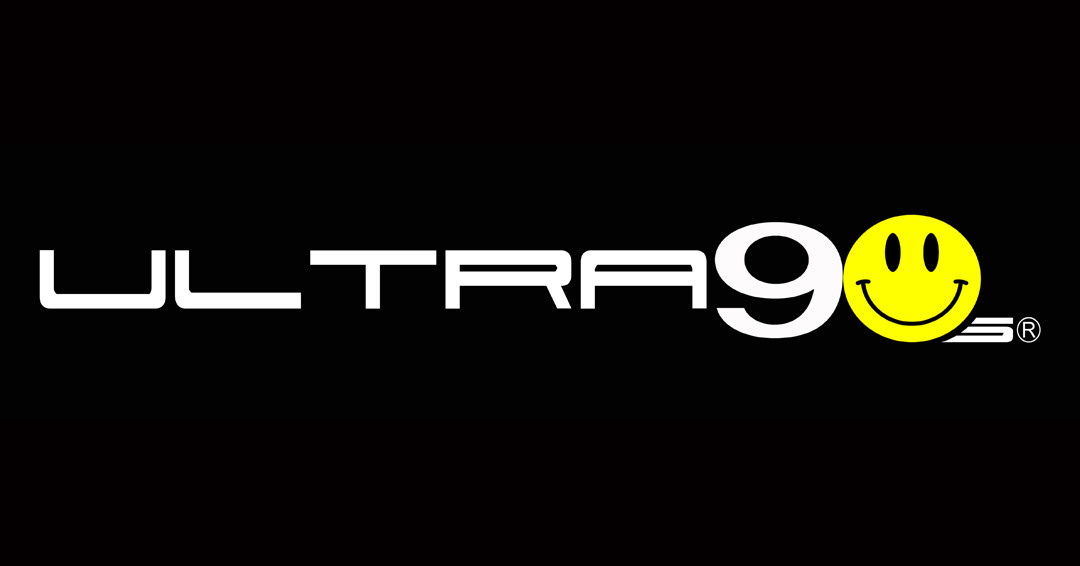 I like to say a BIG thank you to Ultra 90's and PX Productions for their amazing performance at our wedding. Everyone had good things to say, and really enjoyed your enthusiastic performance. Would recommend you to anyone! All the best for 2011!
Matthew Panks, Groom, Lincolnshire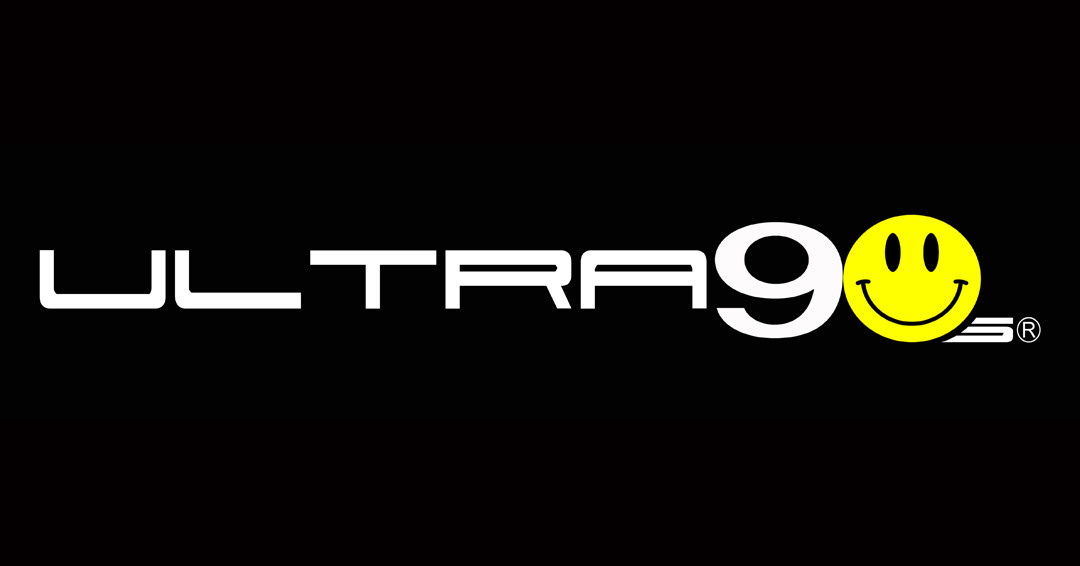 What a performance – Imagine this, a live outdoor festival starting early Friday afternoon and finishing up at 6pm on Sunday, hard partying all weekend and a downpour of rain Sunday morning causing the majority of festival goers to pack up their tents and head home early. As the festival organiser, I couldn't help but feel a little down hearted and then….3.30pm arrives and Ultra 90's Live pulled up in the field.

As with every other band that weekend, they were welcomed onto the stage by our compare, and began their set. It is without word of a lie, that within a minute of their first song, only five or so people were up dancing by the stage, within two minutes of their first song, the entire population of the field raced from their tents / the marquee / burger bar and toilets and began leaping onto whatever item of furniture they could find which could act as a podium to enjoy the sounds of Ultra 90's live.

The sunshine came out and people were pulling dance moves they hadn't performed for 20 odd years! As the festival organiser, I was sure I had just witnessed the impossible!!! People who had only ten minutes previously been lying low under festival hats and dark shades were suddenly throwing themselves all over the dance area, break dancing and spinning around on their heads! This is true, true, true!! Ultra 90's can, and will, rock any event, overcoming what I considered the impossible, with absolute ease.

We have received volumes of messages, texts, facebook posts telling us that Ultra 90's Live had basically put the icing on the cake of an already fantastic weekend. One couple actually stated that they would seriously consider re-taking their wedding vows in order that they could have these guys at 'their reception'!!

If you are looking for a band of performers who are 100% professional, totally engaging with your audience and serious amounts of fun, then look no further…. You have already found them.

We wish Kelly and the guys every success in the future and we look forward to them headlining our next festival
Nick Clarke, Organiser, Living Angels, Tamworth Festival
The Motowners
This summer we took the Ferry, Pont Aven From Plymouth to Santander and returned Santander to Portsmouth.

On both routes we took the opportunity to watch some of the on board entertainment....enjoyed seeing the Illusionist who had a facinating set.

But wanted to write to say we thought the Motowners were brilliant. Very talented musicians with a very tight set, great to listen to recommend them for future sailings
Helen Jousselin, Pont Aven, Brittany Ferries
The Motowners
Had a really good evening with the band, such a nice group of guys (& Michelle)

Had 2 dance floors & the dance floors were packed all evening in fact they could of played for another hour !

Please pass on my grateful thanks to Nick & everyone.
Thanks for everything Kelly
Wendy White, Events Coordinator, Kingswood Golf & Country Club
The Motowners
Just a quick thank you for all the bands help over the weekend. The guys were great, and the event was a great success; both Amanda and Susie were absolutely over the moon!
Colby Reid, Events Coordinator, Wedding, Stapleford Park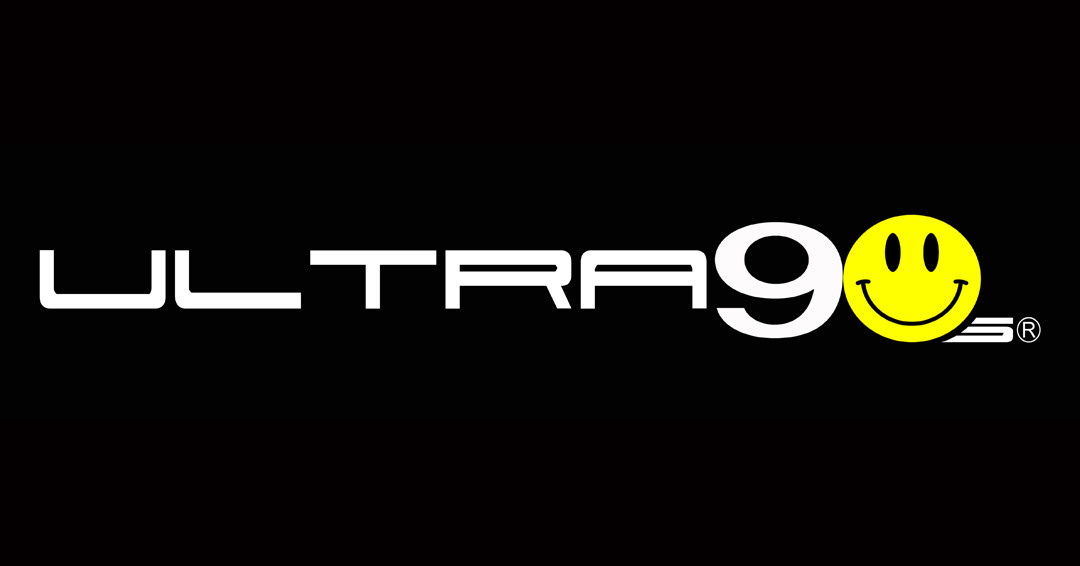 The music that was the soundtrack to the 90s is bound to have had some impact upon you; whether it was jumping around to Vanilla Ice at your school disco, or frantically waving around your glow-sticks to Faithless. Whatever your favourites were, Ultra 90s are well equipped to take you back on a nostalgic ride through the best the nineties had to offer. From 'Groove is in the Heart' all the way through to the Prodigy's 'Outer Space', they utilise their abundance of talent and musicianship to merge together all of the big floor-fillers and had the audience eating out of their hands by very early on in the set. With some strong and powerful vocals, backed up by a very solid band, they are well rehearsed, entertaining and overall are just excellent at what they do. If you're having a party anytime soon, these guys best be invited
Martyn Hilliam, Art & Soul Magazine, Melton Mowbray
The Motowners
The Motowners were fantastic. They got things going so quickly. Created absolutely the right atmosphere for our delegates to let their hair down after a long and intense day in conference sessions. Please pass on our grateful thanks and appreciation.
Best wishes
Jenny, Organiser, Teachers Convention, Manchester
The Motowners
You were all fantastic and the only criticism is that it couldn't go on for longer!!
Take care and good luck to you all in your future musical careers
Jenny Seymour, The Children's Trust, Tadworth
The Motowners
The Motowners band on Saturday for our Christmas Party were absolutely brilliant and Caroline really does have a set of lungs on her! I've had nothing but good comments about the whole evening and everyone really enjoyed the band, it's amazing how good music gets people on the dance floor
Michelle Elgood, Organiser, Hawker Christmas Party, The Park Inn Hotel, Heathrow
The Motowners
Dear Kelly,
It was a delight to meet you and your colleagues on Friday and thank you so much for your contribution to what was a most enjoyable musical evening for everyone.

I hope you enjoyed being involved. I had some very flattering remarks about you from some of the guests and I am sure we will be in touch again soon.

Warmest wishes
Clive, Organiser, Music on the Menu, Heathrow, Radisson Blu Hotel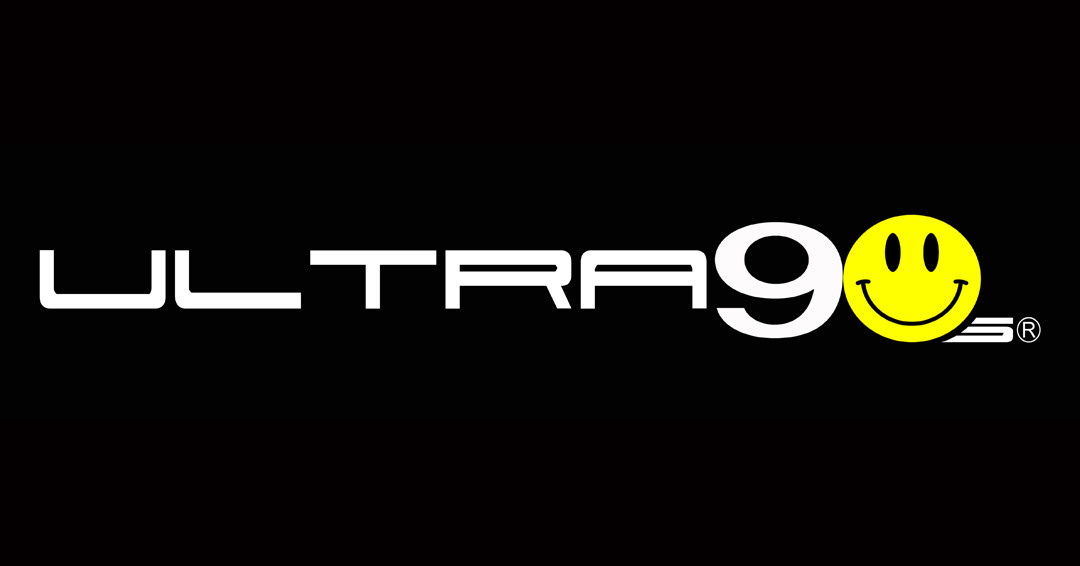 Kelly and the guys were fantastic. We had an amazing reaction to their performance that was thoroughly enjoyed by people of all ages. A real high energy, enjoyable performance.

I would love to work with them again and highly recommend them to anyone holding any kind of event
Sarah Pennock, Connect FM, Fireworks Fiesta, Peterborough
The Motowners
What a fantastic night, the motowners provided superb entertainment that made our ball memorable for all! It was a great night, and will reccommend you guys to future committees and friends.

Thanks again
Hamish Balfour, SU, Exeter University Summer Ball
The Motowners
Bibis Italianissimo in Leeds prides itself on providing some of the very best Tribute Bands in the UK and without doubt - The Motowners can proudly say that they fit the bill. Their recent performance in May was quite simply "electric", packing the dancefloors with enthusiastic diners and raising the roof with an endless repertoire of some of the most memorable Motown and modern hits around
Mandy Barwick, Events Coordinator, Bibi's Italianissimo, Leeds
J'Amy Winehouse
J'amy Winehouse was amazing. She sounds so much like the real thing, very talented! I wish her every success in the future and hope that the SU will book her again.
Many thanks
Ben Solomon, SU, University Ball, Oxford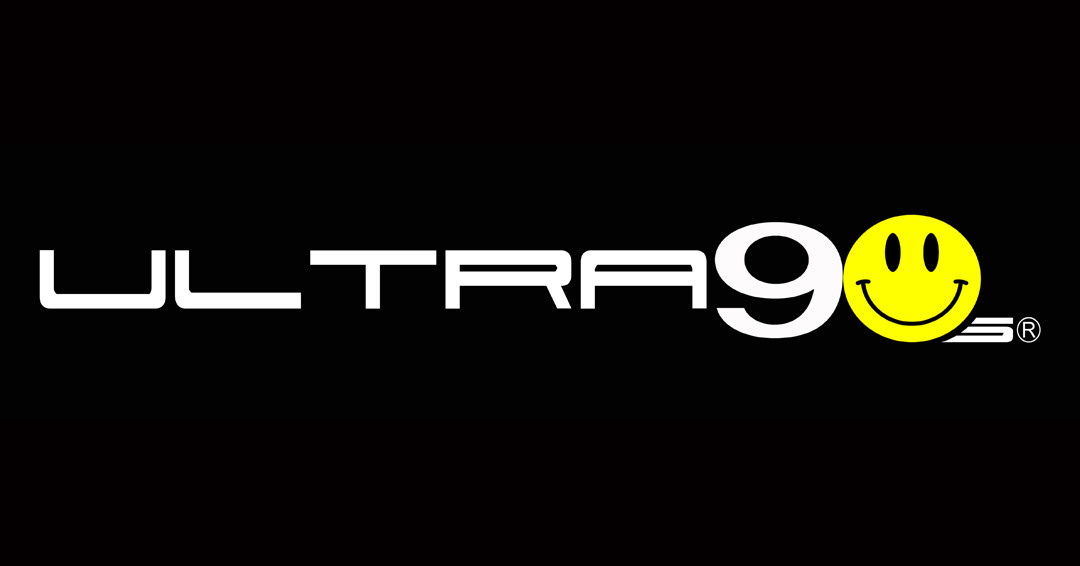 I saw Ultra 90's Live at Combe Haven Holiday Park, where I was strangely enough there for my birthday! Complete coincidence and I didn't even realise that we represent these guys at Scott Jordan Entertainment. Before I'd even clicked as soon as the band started we hit the dance floor! I was with 6 other girls who couldn't believe our luck with the music at a holiday camp! From 'Rhythm Is A Dancer', 'Pump Up The Jam' to 'Mr Vain' and 'Let Me Be Your Fantasy' The dance floor was packed with everyone from 15 - 50 year old singing along! There was a group of guys who was celebrating their mates 50th ... they loved it! Me and my girls didn't sit down from start to finish! This show is completely under estimated ... Fantastic vocals and energy from Kelly! Was totally impressed by the MC and Keys player! You never hear this sort of show anywhere especially with the guy Mc - in throughout. Completely made our night and even our weekend. Everyone has said Friday night was by far the best ..... Cannot recommend this show enough ... you have to see it to believe it! Complete treat and didn't even realise this show was on our books until I heard ULTRA 90'S LIVE!! So much better seeing an act without knowing who they are :-) Well done guys such a high energy show!
Gemma, Booker, SJE, Hastings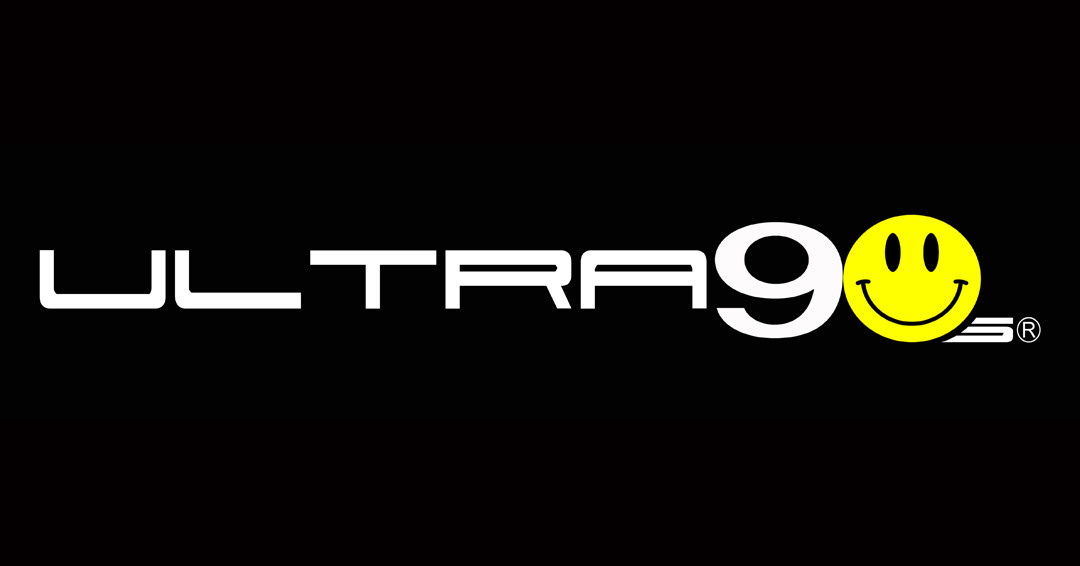 Absolutely outstanding show! Ultra 90's were amazing! Everything from the music production and lighting right down to Kelly the vocalist who was unbelievable as she breezed through the set list which included hits by Kelly Llorenna and Rozalla just to name a couple, so it's no mean feat pulling off vocals as powerful as the originals, but Kelly did this with ease – fantastic! I can't rate them highly enough, they went down an absolute storm and had the dance floor bouncing from start to finish and I will definitely be booking them again, it would be a crime not to. Thank you for an unforgettable nite
John Scott, Promoter, 90s Night, Ashbourne
The Motowners
Excellent show! You have really exceeded expectations, I'm glad I spent the extra to get the full band. Fabulous voice, the show is slick, very professional, fantastic musicians – I can't thank you enough for making my 60th Birthday so perfect. Now I need to find an excuse to throw another party and book you again. All my friends and family have commented on how much they enjoyed themselves and how the band was outstanding – thoroughly enjoyed by everyone – I can't wait to do it all again!!
Thank you
Len, 60th Birthday, PGL, Caythorpe
J'Amy Winehouse
Hi my name is Leah Salter. We booked J'amy Winehouse for our wedding on the 21st Nov, she was soooooo good, we have seen the real thing and we both thought J'amy was as good if not better as she did the job with no problems! We were so pleased we booked her everyone is still saying how brilliant she was and how perfect it was for our wedding.
Thank you very much
Leah Salter, Bride, Exeter
J'Amy Winehouse
J'Amy Winehouse and Ultra 90's played at Club Rehab in Kettering on 18 September 2009. J'Amy first went around the pubs and clubs in Kettering with Fire Fighters from Kettering Fire Station to generate interest for us earlier on in the night. J'Amy then came back to Club Rehab to start her performance. Clubbers either booked tickets or paid on the door to see J'Amy and Ultra 90's perform. The Ultra 90's set especially had the club goers up and dancing and a fantastic time was had by all. Both sets were amazing and all monies raised were donated in aid of The Fire Fighters Charity. Thank you so much to Kelly, Chris and Andy who gave a professional performance and wowed the crowd. I'm sure Chris the manager at Club Rehab will be booking them for future gigs. PX Productions is obviously very professionally run and I would recommend anyone booking them for similar evenings of fun and music
Laura Harden, The Fire Fighters' Charity
The Motowners
Incredible, Fabulous & Professional are but a few words to describe the completely Unmissable and Immaculate Motowners!
Immense stage presence with a set which fully encapsulates all the classic and much loved Motown hits, a true stage spectacular with hair styles, musicianship, dance moves and the superb voices which really take you back to the Motown era with a bang!
Not only is the show phenomenal but as a festival organiser, I can highly recommend working with Kelly and PX Productions which bring you the Motowners.
Working with professionalism, energy and enthusiasm makes running a Music Festival enjoyable and worthwhile...and you couldn't wish for more when working with these guys!
There is also a huge Thank You to PX Productions for putting on such a fantastic show for Charity!
Kelle Nixey, Organiser, Chalgrove Music Festival
The Motowners
The best band we have had here by far, I hope we can arrange another night soon
Paul, Owner, Late Lounge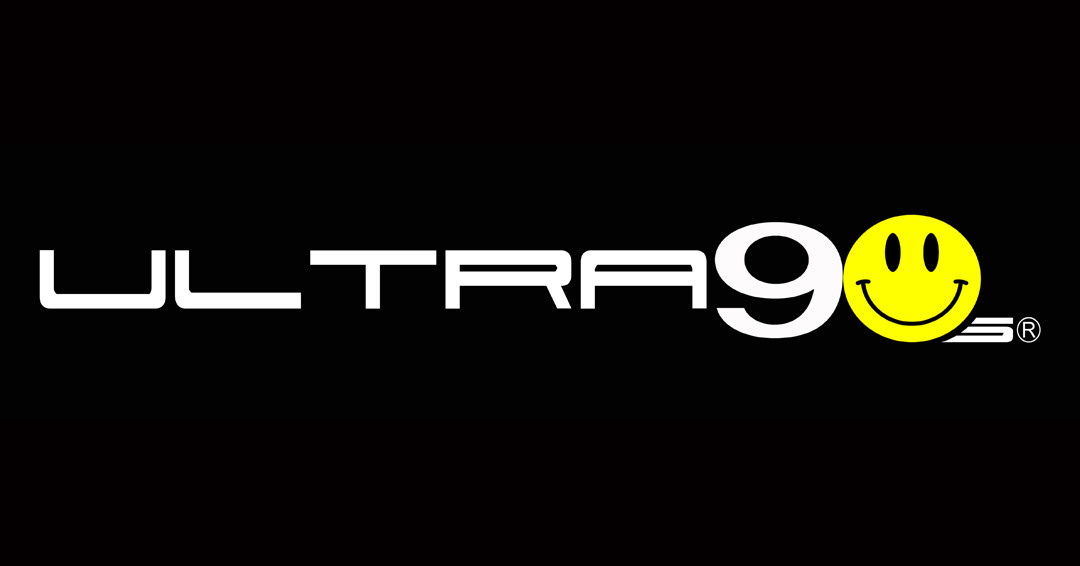 You guys were great, loved every minute of it! Lots of people asking if you were doing another set cos they enjoyed it so much
Jez, Organiser, Fake Festivals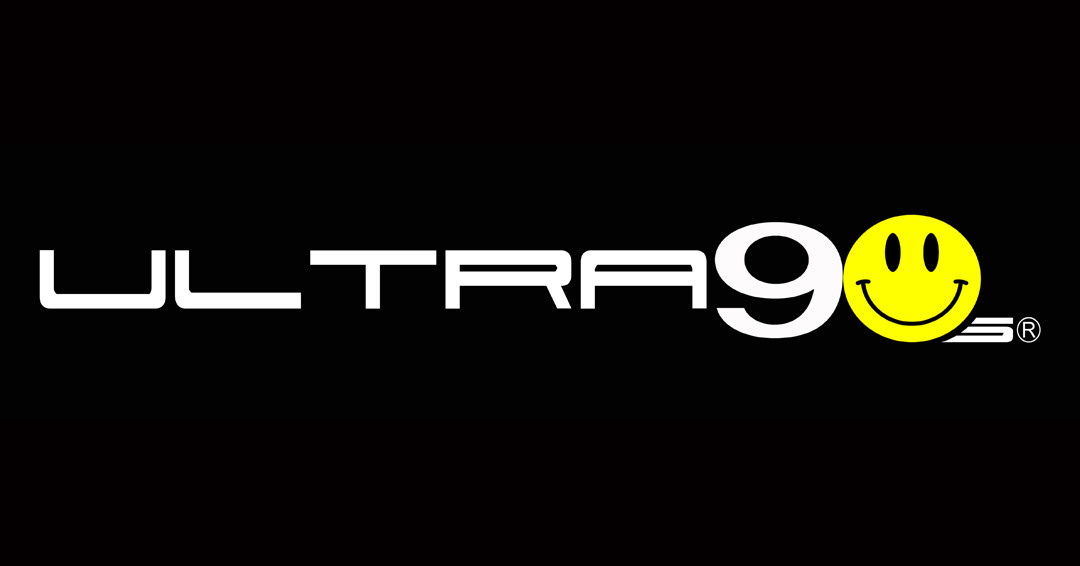 You guys are better live than on your recording, love it! Fantastic performance, all the classics, really great sound, looks fantastic, thank you
Nikki Shipley, Loughborough University Alumni Weekend
J'Amy Winehouse
Kelly – a pleasure to work with you. You adapted to the situation and easily worked around the other acts and the show is spot on!! You really do sound like Amy and are actually better looking. Great sound and the look is pretty good too. I have received lots of positive comments from other committee members and the public, thank you, I hope we can work with you again in the future
Jo, Events Committee
J'Amy Winehouse
Kelly - I just wanted to say thank you, and what a great job! Everyone commented on how much you sounded like Amy and how you have all the little moves and mannerisms without falling over drunk. Excellent show, will be looking out for the next time you play anywhere locally, I will be sure to be there and will tell everyone I know.
Kash Henderson, Manager ASDA